Posts tagged with: theme
Posted by Tamara Hogan Mar 31 2017, 12:00 am in tamara hogan, theme, Underbelly Chronicles, write what you know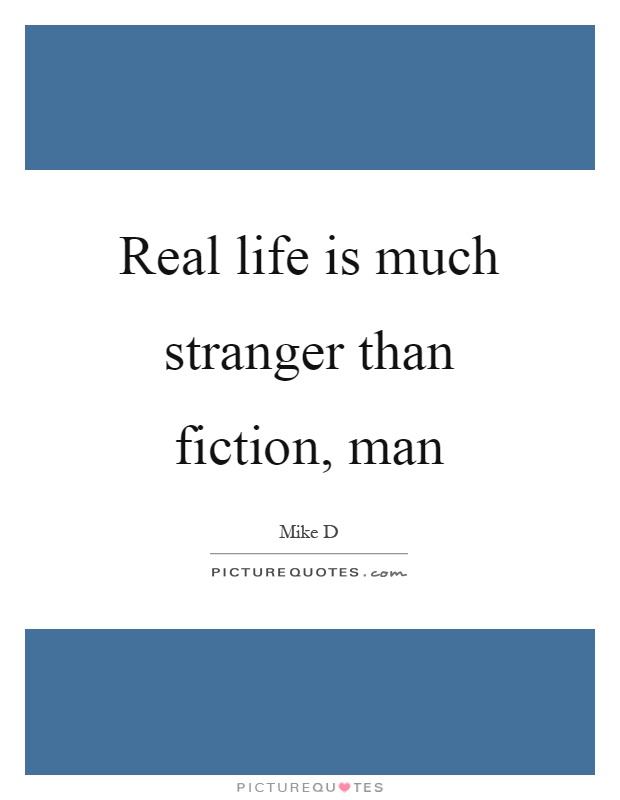 Lord Byron. Mark Twain. The Beastie Boys' Mike D. Over the years, these artists, and so many others, have made the observation that truth, or life, is stranger than fiction. I was recently whapped upside the head by this concept as I lightly revised and prepared the books in my Underbelly Chronicles series for indie re-release.  
Have you ever noticed similarities between your own life, and what shows up in your fictional world? Familiar settings, plot points, jobs and expertise? Characters whose interests, concerns, challenges, internal and external goals, motivations and conflicts, might be…strangely parallel to yours, or to someone close to you? 
I've long suspected this was true, but…geez. Nothing like revisiting previously published work to reveal that what you thought were fairly random dots actually have straight line connections! 
I've written here at the blog before about the event that catalyzed my first book – watching middle-aged women flash their bare breasts at drummer Tommy Lee at a Motley Crue show. I was…baffled. Amazed. Astounded. I couldn't figure out why women would possibly want to do this. I remember thinking, "Geez, is he half-incubus or something?" (An incubus is a mythical sex demon.)
Hmm. What if he was?
The next morning, I went to the coffee shop with a spiral notebook and pen, and started to build the Underbelly Chronicles world. 
One thing I've realized about world-building? A world developed from scratch, with all its rules, laws, ceremonies, practices, beliefs, and conflicts, reveals much about its creator. Anyone who reads my work can easily discern my fascination with the possibility that humans aren't alone in the universe; my paranormal creatures' ancestors are extra-planetary, marooned here when their spaceship crashed.
There are also, in retrospect, some glaringly obvious recurring themes in my work, based on my personal interests and experiences:
Exploration of family, both birth and chosen
Issues of health, and living with chronic illness
Technology, pro and con
Work/life balance
The sometimes uneasy boundary between public and private life 
I find pieces of me in my characters' closets, on their bookshelves, in their music collections. My friends tell me that they enjoy looking for these "Easter Eggs" in my work. "I was with you when you bought Bailey's boots!" (Yes, you were!) "That scene where the power went out in the ice storm. Is that my cabin?" (The main floor, yes. The bedroom? No.)   
Seriously, my books are veritable Rorschach Tests: 
Taste Me – My interests in music and personal security converge; I plot a bodyguard tale with a twist. After being threatened, burned-out siren rock star Scarlett Fontaine and incubus security guru Lukas Sebastiani are forced into close proximity. As a siren, Scarlett can influence emotions with her voice, but Lukas is a sex demon, and has some skills of his own. However do they cope? 😉 Hospital and cabin settings are based on composite personal experience. (Sorry for setting that sex scene in your sauna, Grandma and Grandpa!)  The emotional intelligence classes I was taking for my STEM job definitely helped with crafting my paranormal species' abilities. 
Chase Me – Set in both Minnesota's remote northwoods and "The Cities" to the south (I've lived in both locations),  were-shifter Gabe Lupinsky, who has macular degeneration, finally comes to believe that he and buff, fit Valkyrie Princess Lorin Schlessinger are a perfect match. Let's just say my growing frustration with corporate politics informs the plot. (Yes, Council member Krispin Woolf is based on a real person.) But that scorching love scene set in the overflow parking lot of one of Minnesota's busiest roadside restaurants? Nope, that's fiction…though my friends still give Mark and me a side-eye.   
Tempt Me – Reformed human hacker Bailey Brown desperately needs to regain some semblance of work/life balance. (Tammy looks at sky, whistling innocently.) Sounds like a perfect job for hedonistic incubus sculptor Rafe Sebastiani – or does it? Exploration of the rural/urban cultural divide continues, with a specific focus on how technology dependence can create some unfortunate blind spots. (If you lose electricity during a northern Minnesota winter, you care a lot more about heat than lack of internet access. Believe me.)     
Big life changes ahoy! I tapped out of corporate America in late 2015 to write, edit, and teach full-time. My longtime dude and I also got married.   
Enthrall Me (Coming in Fall 2017)  – Straight-laced vampire Council member Wyland is attracted to a completely inappropriate woman – Tia Quinn, a young investigative journalist whose work might inadvertently expose the secret of the paranormals' existence to humanity. Being Tia's also a vamp, it's Wyland's responsibility to rein her in – and you can probably predict how well that goes. May/September hijinks ensue. Explorations of health issues, and that blurry line between what's public and what's private, continue – this time with a political twist. 
GULP. Holy unconscious recurring themes, Batman. Talk about writing what you know!!  And now you know, too, because I've left pieces of me all over the damn place.  😉
Thinking about your own writing, are there any topics or themes you've consciously or unconsciously plucked from your own life, then puked on the page? Which pieces have YOU left behind?  
We won't tell.

-tammy
Tamara Hogan is the award-winning author of The Underbelly Chronicles paranormal romance series. An English major by education and a software developer/process engineer by trade, she recently stopped telecommuting to Silicon Valley to teach, edit, and write full-time. Tamara loathes cold and snow, but nonetheless lives near Minneapolis with her husband and two naughty cats.
Her debut, TASTE ME, won a Daphne du Maurier Award for Mystery and Suspense, was nominated for the Romance Writers of America's Golden Heart Award®, and won Prism Awards for Best Dark Paranormal, Best First Book, and Best of the Best.
"Friends Showing Silence Sign" by David Castillo Dominici courtesy www.freedigitalphotos.net
Posted by Heather McCollum Nov 11 2015, 1:00 am in brand, creativity, decoupage, glue, Imagination, promo, swag, theme
As authors, we are creative people. Some feel that their creativity lies only in the written word, but I believe that creativity is broader within people. It just takes a little teasing to bring it out and a willingness to risk, mess up, and learn. It is a great way to exercise the far reaches of the brain, sweeping out the cobwebs by tossing around ideas.
When I'm not thinking of plot twists and what makes my characters tick, I like to try out all sorts of fun crafts. I sew, knit, etch glass, cut and glue. For fun I search the internet for crafting ideas and visit craft fairs for inspiration.
Today I want to teach you a craft that I've found very helpful to my writing. Decoupage.
Before delving too far into a new writing project, I create a collage with elements of setting and characters to help me visualize. A collage is really decoupage, so it was easy for me to expand the craft. At writing conferences, people invariably ask me what I write. So I created a portfolio with all my covers decoupaged onto it. Pretty, isn't it. And so much fun! On the other side I have inspiring quotes and images.
I plan to decoupage shelving in my house next and a new phone book. Oh, and light plates. Really you can decoupage most anything. I've even seen high heels decorated with Mod Podge (decoupage glue) and printed out images. The possibilities are endless!
You can decoupage blank books or journals to give as swag, as well as little prize boxes or canvases that represent your books or your author brand.
Here are some simple steps for Decoupage:
1. Choose a canvas. It can be anything from a book cover to a light switch plate to a jar. If it's your first project, you might want to stick with something flat.
2. Choose your Mod Podge. There are shiny and mat finishes.
3. Find the background. What is the underlying theme you hope to depict? Maps or music or dragonflies or even just polka dots might speak to your theme. You can use scrapbook paper, napkins, tissue paper, etc. Don't glue it down yet.
4. Find pictures or letters. You might want to check out decoupage projects on line to see what you like. Some people prefer to totally fill up their canvases. Others like to leave a lot of background showing. If cutting out letters (you can use stickers), go for dark or standout colors. Pictures can be found on line or in magazines. Also check out calendars, wrapping paper, non-valuable comic books. Really anything flat and thin can work, even fabric.
5. Arrange items on the canvas first to see if you like how it looks.
6. Glue down the background with Mod Podge or other glue. I use a wide brush to coat the canvas and lay the paper down, starting in the middle and working outward. Wrinkles can occur. Some people don't mind wrinkles (me). For others, wrinkles can drive them crazy. Pros use a roller to try to get out all the bubbles and wrinkles.
7. Mod Podge over the background. Don't leave puddles. Keep the coat even. Remember it dries clear.
8. Now glue on your pictures and letters. You don't have to wait for the background to dry. Mod Podge over them.
9. Add stickers, little items or final touches. Decoupage over everything once more in an even coat. Actually you can do as many coats as you want depending on how much exposure the project will get (ie. Shoes, you'd want many coats and probably an acrylic sealer). Let coats dry in between. Allow to dry completely (a couple days probably) before stacking with other materials.
Decoupage can be an easy, cheap and fun project. Sweep away the mental cobwebs and stretch into a different realm of creativity. It will benefit you on many levels.
Do you decoupage? What have you created?
Posted by Heather McCollum Apr 4 2014, 1:01 am in cancer, journey, Ovarian Cancer, theme
Happy 4th of April! Are you wondering if you've missed some obscure holiday? Don't worry, there's no need to remember this day unless it's your birthday or like me, have some anniversary to acknowledge.
Three years ago today, April 4th 2011, I woke up in a hospital room from surgery to hear, "I'm sorry, but it's ovarian cancer." Link to OC Symptoms I call it my most horrific before-and-after moment. From that moment forward, every time I think about my past or see a photograph, my mind instantly files the memory in the "before cancer folder" or the "after cancer folder". April 4th is the demarcation line.
Everything changed for me that day. I went from running my dog daily to barely being able to walk. I lost my hair, my GI health, my taste buds, my eyelashes, eyebrows, size 6, my long, white fingernails and my ability to write fiction. Life-saving poison (chemo) reached every part of my shocked body. Neuropathy numbness and then constant pain battled against my hope that I would one day again know what it was like to step out of bed without crying with the agony.
"Will I ever wake up again and not think 'I have cancer'?" Will I ever be able to sing my kids to sleep without silently crying over the idea I might die and leave them motherless? Will I ever believe in happy endings again?
Surgery to remove all my internal girlie parts, 3 weeks to recover and get my port placed in my chest, 5 months of weekly kill-every-fast-growing-cell chemo, 10 months of kill-any-blood-vessels-forming clinical trial chemo, and 6 more months of detox before the pain ebbed. I gained forty pounds in 3 months with the steroids. I acquired the "moon face" and slight hunch in my back as if my body was collapsing in on itself under the pressure. Constant hot flashes from no estrogen and dizziness and insomnia from medication added to the on-going challenges. Are we having fun yet?
I feared that I would never again feel normal, think normal thoughts, have a normal day, and think about my kids all grown up without crying.
But then time moved forward. As did I. And here I am.
I'm here to tell you that I've come out the other side. Three years later I now wake up without thinking "I have cancer." I talk with my 15yo about a prom she might go to in two years without tearing up. I plan my 7yo's birthday party without wondering how many I will get to see. I nurse my 13yo without worrying that his cold could put me in the hospital. And, I once again believe in happy endings. Wow – what a difference three years can make.
My body has gone back to relative normalness although the scars remain. Marks that reach far deeper than the white scar tissue lines where my port and incisions had been. I have a 3-month exam today and will find out if I'm still in remission (coincidence that it's on my anniversary? Yeah, weird). Ovarian cancer has a nasty tendency of coming back and killing swiftly so they will watch me carefully for a total of 10 years before they consider me cured. I have worried quietly all week. Even when I'm not thinking consciously about the results, my stomach feels tight and I'm slightly nauseous all the time (which is a symptom of ovarian cancer returning so that doesn't help me feel better at all).
So although I look similar to what I looked like three years ago before April 4th, inside I am very different. I could easily let fear rule me completely. I could continue to cry over the thought of my kids growing up without me. I could spend each night begging God to keep me in this world. But is that living?
I'm writing the sequel right now to my first YA paranormal romance, SIREN'S SONG (which just came out 3/25 –Link to Siren's Song). The heroine in the sequel deals with paranoia (rightly so considering what she's been through, which I can't tell you or I'd give away the first book). I've been using the screenwriter's how-to book called SAVE THE CAT by Blake Snyder (which I highly recommend) to help me with pacing, etc. To follow the advice in the screenwriter's book, I had to write out the theme of my WIP. This took me awhile to put down in words even though I'd already written 200 pages of the novel. Finally it became clear as I reviewed my motivations, plot turns and my planned resolution.
The theme: You can't fear death or you won't really live.
Yikes! So much of what goes into a book comes from a writer's subconscious thoughts, feelings and experiences. I wrote the first 200 pages without even truly realizing what I was trying to teach the heroine, what I am trying to teach myself. Now I do, and I made sure to go back in the WIP and state the theme plainly.
So yes, writing is my therapy : )
Look at my pictures in this post. From pre-cancer (2010), to during treatment (2011, 2012), to now (2014). In three short years I've changed six dress sizes. I've gone from thick wavy hair to straight thin hair. I've gone from worrying about my teeth being white enough to being happy they have finally stopped aching constantly (from the neurotoxin). I've gone from being "super-mom" to letting people help me and forming amazing friendships because of it. I've gone from worrying about my house being clean to leaving the dirty dishes to sit on the back porch and watch the birds.
Three years can change everything. Do not give up hope if you are on a journey after a horrific before and after moment. Winston Churchill once said, "If you're going through HELL, keep going." It is the only way to get to the other side. One step at a time moving forward.
I continue to move forward with my outside and my inside. The scars are deep, but with time, I am healing. Once again I believe in happy endings and my writing is helping me sift through my fears. I'm blessed, no matter what the outcome of today's tests are.
So April 4th, for me, is a day to honor what was, the journey I made, and the person I am slowly becoming again. And it's a day when I remind myself of something very important. I can't fear death or I won't truly live.
Have you found any lessons in your books that you were trying to teach to your heroine and realized you were trying to teach it to yourself?
Have you been through life-changing journeys, taking steps forward, and coming out the other side?
Hugs to you all! Heather
Posted by C.J. Chase Jul 7 2011, 12:01 am in color, mood, theme, writing
"Hey, CJ, what's your favorite color?"
A simple question with an obvious answer: green. For as long as I can remember, my favorite color has been green. When other girls had pink bedrooms, I chose green. As I type this, I'm wearing a green shirt. (But not the same green shirt I first put on this morning. Along the way, I switched to a different green shirt. I have a lot of green shirts.) In fact, terrible Ruby that I am, I don't have any red shoes — but I do have a pair of to-die-for emerald green heels.
Lisa asked because she wanted to do something special for my upcoming release, so she was planning to change the blog background. Except, as my fingers typed the quick and easy answer — green — I realized my book isn't green. Well, I suppose considering most copies sold will be paper and not electronic, it's not environmentally friendly either — but what I really mean is that I don't picture green when I think of my book. I see gray.
Posted by Anna Bennett Sep 2 2010, 12:00 am in craft, theme
Think of one of your favorite books.  What was it about the story that stuck with you long after you read it?
Chances are, it wasn't just a character or plot twist or vivid setting.  It was a combination of all these things . . . and something more.  The feeling that you got from the work as a whole.
The theme.
Author Suzanne Brockman and Professor Laura Frantz gave a fabulous workshop on theme at RWA Nationals.  And it got me thinking.
What it got me thinking, specifically, was, "For the love of all that's holy.  You mean to tell me that characterization, pacing, plot, and voice aren't enough?  Really?  You're gonna throw something else at me?"
But by the end of the hour, I was convinced that if there's one thing I want to do really well as a writer, it's to convey a theme.  Make a statement.  Leave a message.
Posted by Kelly Fitzpatrick Aug 23 2010, 1:12 am in theme
Follow that theme wherever that theme may lead. Does your writing have a theme? Do you even know if your writing has a theme? Are you drawn to certain subject matter, hero types, or settings? I am.