Posted by Liz Talley Aug 26 2016, 1:00 am in #amreading, Annie Barrows, Kim Law, Lexxie Couper, Mary Ann Shaffer, new releases, romance books, TBR stack
Hola, Rubies and Ruby friends –
TGIF! Am I right?
It's been a loooooong week in the Talley family hacienda and I need a few things this weekend – a margarita, a morning in my PJs and, of course, a good book. I just finished up Colleen Hoover's latest (as mentioned last week) and it has a satisfying finish. So I'm off to look for my next great read. And there's a lot out there to choose from.
I'm counting on you for some good suggestions. Let's start with a few Rubies and their TBR stacks:
From Ruby Heather McCollum we get an oldie but a goodie:
          I read The Guernsey Literary and Potato Pie Peel Society  this for book club and loved it. It's literary fiction set in post WWII England and the Isle of Guernsey. It is written only in letters between people – what a unique way to tell a story. After the initial adjustment when I realized it was all written in letter format, I got sucked into the story and loved it. Totally recommend.
https://www.amazon.com/dp/B0015DWJX2/ref=dp-kindle-redirect?_encoding=UTF8&btkr=1#nav-subnav
Blurb: "I wonder how the book got to Guernsey? Perhaps there is some sort of secret homing instinct in books that brings them to their perfect readers." January 1946: London is emerging from the shadow of the Second World War, and writer Juliet Ashton is looking for her next book subject. Who could imagine that she would find it in a letter from a man she's never met, a native of the island of Guernsey, who has come across her name written inside a book by Charles Lamb….
As Juliet and her new correspondent exchange letters, Juliet is drawn into the world of this man and his friends—and what a wonderfully eccentric world it is. The Guernsey Literary and Potato Peel Pie Society—born as a spur-of-the-moment alibi when its members were discovered breaking curfew by the Germans occupying their island—boasts a charming, funny, deeply human cast of characters, from pig farmers to phrenologists, literature lovers all.
Juliet begins a remarkable correspondence with the society's members, learning about their island, their taste in books, and the impact the recent German occupation has had on their lives. Captivated by their stories, she sets sail for Guernsey, and what she finds will change her forever.
Written with warmth and humor as a series of letters, this novel is a celebration of the written word in all its guises, and of finding connection in the most surprising ways.
        And Ruby Vivi Andrews/Lizzie Shayne pulled out another one she'd been meaning to get around to:
I recently read a book that had been lingering on my Kindle for years and it was fabulous.  The first book of Lexxie Couper's Heart of Fame series, Love's Rhythm – about an Australian rock star trying to find his way back to what–and who–really matters in life.  Sexy rocker, secret baby, and oooooh the hotness.  A really beautifully written, sexy book.
https://www.amazon.com/Loves-Rhythm-Heart-Fame-Book-ebook/dp/B007C6YYSO/ref=sr_1_18?ie=UTF8&qid=1472162605&sr=8-18&keywords=lexxie+couper#nav-subnav
         And out this week, Ruby Sis Kim Law has the newest in her Wildes of Birch Bay series Montana Rescue. There's a retiring championship bull rider and the helicopter pilot/childhood crush who's recently widowed. Lots of serious catnip for readers in this new book. And the cover is gorgeous! Check it out here: https://www.amazon.com/Montana-Rescue-Wildes-Birch-Book-ebook/dp/B01CQF27MA/ref=sr_1_3?s=digital-text&ie=UTF8&qid=1472178415&sr=1-3&keywords=kim+law#nav-subnav
So three good ones this week, but WE NEED MORE RECS! So what are you reading? I'd love to have your recommendation for the next book to keep me up until the wee hours.
Posted by Ruby Admin Jul 3 2015, 12:01 am in Fan Girl Friday, Kate Parker, Kim Law
Welcome to Fan Girl Friday! We have lots of great books here!
New This Week
On Tuesday, July 7th, we will celebrate the release of Kate Parker's ROYAL ASSASSIN
When the Duke of Blackford enters her bookstore, Georgia knows the Archivist Society is in need of her services. The Tsar of Russia and his family are visiting Queen Victoria on the auspices of the engagement of the Russian princess Kira to the son of the Queen's cousin. When Kira's bodyguard is found dead on a train returning from Scotland, the Queen calls on Blackford to discreetly protect the princess and prevent an international incident.
The Russian royalty refuses help in finding the murderer, suspecting anarchists and demanding every extremist in London be hanged. But that is far from the English way. To get the job done, Georgia must go undercover as Kira's English secretary. She soon discovers that anarchy isn't the only motive in the case-and that someone is determined to turn royal wedding bells into a funeral dirge.
Amazon ~ Nook ~ Books-A-Million ~ Google Play ~ iBooks ~ Kobo
On Sale This Week
The following three are on sale for $1.99 for the month of July:
July 5 through July 11, Kim's Hot Buttered Yum goes on sale for $1.99!

Amazon
Share In the Comments!
Did you have a new release this week? A book on sale in the coming week? Have you read something that blew your mind? Sound off in the comments! We want to hear from you! We only ask that you are courteous to other commenters and that authors do not post the same book more than once. Thank you!
Posted by Ruby Admin Nov 26 2013, 12:01 am in Kim Law, Ruby Tuesday
Welcome, ladies and gentlemen, to another edition of Ruby Tuesday, where we get to know the Rubies just a little better.  This holiday week we're joined by RITA-nominated contemporary romance Ruby Kim Law!  Take it away, Kim!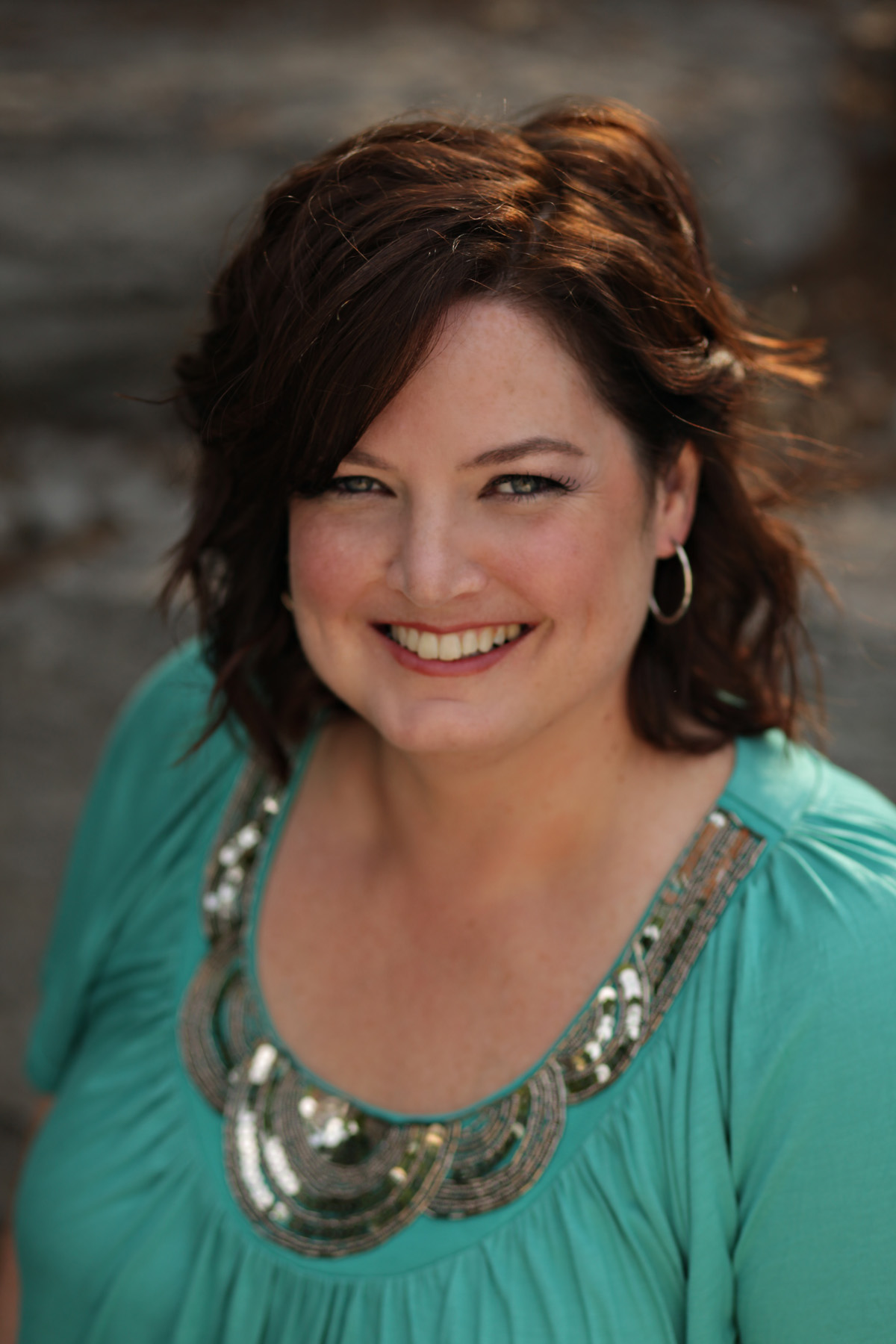 Name: Kim Law
2009 GH Category & Title: Series Contemporary, Second Chance for a Family (renamed Sugar Springs)
What Happened to That Book: It was my second book published, came out 12/24/2102
Website: www.kimlaw.com
What subgenre(s) do you write? I write straight contemporary, though I do have a desire to kill someone someday. So who knows what might happen in the future.
When did you start writing? (And why?) I think I joined RWA in 2005, but really didn't get to writing a lot until 2006
How many books have you written? Total of eight written, four published, two on their way to publishing(Jan and Jul 2014), two to never see the light of day.
What are you working on now? Just finished my July 2014 book, Sprinkles on Top. It's the third in the Sugar Springs series (which was my 2009 GH book).
Where do you get your best ideas? Hmmm…don't you love this question? I have no idea where I get my best ideas. But I get my best solutions when I close my eyes and get horizontal. Seriously, almost any time something isn't going right with a book, all I have to do is lie down and close my eyes. Of course, too often I go to sleep and by the time I wake I've forgotten that magical solution. *sigh*
What are your favorite subgenre(s) to read? Contemporary. I'm boring like that. I also really like thrillers. I just don't get enough time to read them.
What was the first romance you ever read? No idea, but it would have been a Silhouette Romance.
What's your day job? Writing!!! Up until last year I was an IT project manager, and a computer programmer before I moved into project management. Yes, I have one of "those" brains. Needless to say, I'm a plotter. I'm not sure people with "those" brains can exist without plotting. Or maybe that's just me.
What was the first job you ever had? Mowing yards
What is the worst job you've ever had? Working in the Dollar General Store warehouse. I lasted a week (this was the summer before my first year of college), and my guidance counselor from high school called and wanted me to work for them for the summer. You bet!! On my last day in the factory, I tagged 464 dozen wash clothes. BORING!!!
College? Major? Post-grad work? Undergraduate degree in math. Did I mention one of "those" brains?
Marital status?  Kids?  Grandkids?  Auntie? Married, one kid, two grandkids, aunt several times over.
Where are you from? Kentucky
Where would you build your dream house? On the beach of an ocean. I could listen to the waves all day long. Especially if I'm reading or writing a book.
What is the most interesting place you've ever traveled to? I've been to many places in the states, but I'm boring when it comes to outside the states. Heck, I'm boring when it comes to inside the states. There was one small trip I took in which I loved the town so much, though, that I wanted to move there. Yarmouth, Maine. We were there for the annual clam festival. It was a blast! My husband convinced me that I probably couldn't handle the winters (and he was probably right), so we stuck to the south.
What three words would you use to describe yourself? Determined. Casual. And hmmm… I need to think about the other one…
What piece of random trivia would you use to entertain a new acquaintance at a cocktail party? I would try my best not to ever be at a cocktail party. And if I fail at that, I'd probably be in the corner people watching instead of entertaining a new acquaintance. J
What's your astrological sign? Aries. Ah…the third word to describe me should be bull-headed 🙂
What is your Myers-Briggs designation? INTJ. Sometimes I'm an ISTJ. I'm right down the line on the N/S.
What is your favorite movie of all time? Pretty Woman. I love a happily ever after, and that movie is about as perfect as it can get!
Do you like sports?  What team(s) do you follow? Hockey. Nashville Predators. I had to give up my tickets a few years ago in order to have time to write, but getting season (or a half season) tickets again is a big goal of mine. Both affording them and affording the time to go to the games. I fear that even when I have the money I won't have the time.
What hobby takes up the most of your time? Haven't had time for a hobby in years. One of my goals for 2014 is to get one. No idea which I'll land on.
What advice do you have for new writers just starting out? Study craft. I was just talking to a couple other rubies about this this week. Self-publishing is easy these days, but it doesn't mean everyone needs to do it. Study, study, study. And then study some more. When you start to KNOW what you need to work on, you're just starting to get good. There will still be more studying and more writing to do, though, before you KNOW that you're good enough to publish. Don't guess about it. Write until you know. And then either find a publisher, or self-publish. But not before you know.
What is the best writing advice you ever received? I'm not sure I can say this correctly, but I got results back from a contest not too long before I finaled in the Golden Heart, and the judge had pointed out that you don't have to tell every detail. "He reached out a hand and grabbed her arm" could just as easily (and often better) be, "he grabbed her arm." (Of course, depending on who she is, she might slap him for grabbing her arm 😉 ) But basically, that. Sometimes less is more.
Thank you, Kim!