Stranger Than Fiction
Posted by Tamara Hogan Mar 31 2017, 12:00 am in tamara hogan, theme, Underbelly Chronicles, write what you know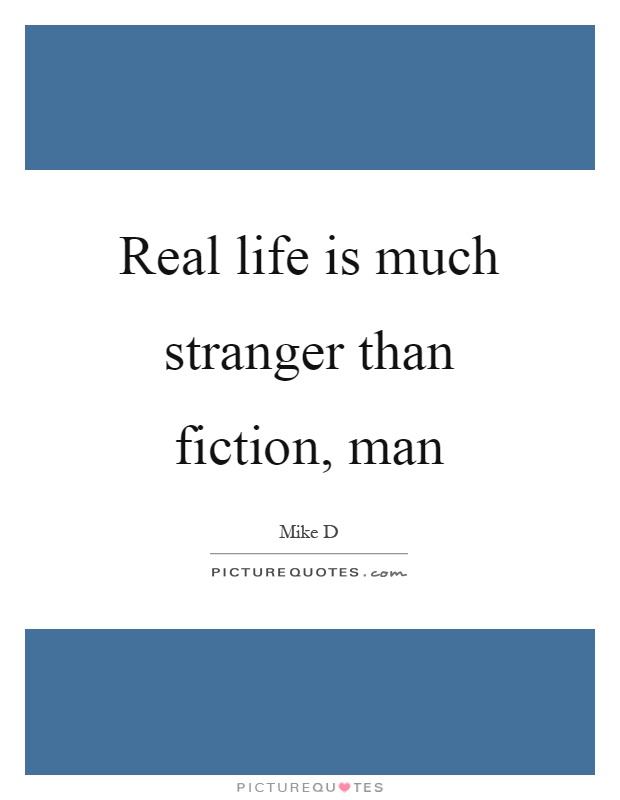 Lord Byron. Mark Twain. The Beastie Boys' Mike D. Over the years, these artists, and so many others, have made the observation that truth, or life, is stranger than fiction. I was recently whapped upside the head by this concept as I lightly revised and prepared the books in my Underbelly Chronicles series for indie re-release.  
Have you ever noticed similarities between your own life, and what shows up in your fictional world? Familiar settings, plot points, jobs and expertise? Characters whose interests, concerns, challenges, internal and external goals, motivations and conflicts, might be…strangely parallel to yours, or to someone close to you? 
I've long suspected this was true, but…geez. Nothing like revisiting previously published work to reveal that what you thought were fairly random dots actually have straight line connections! 
I've written here at the blog before about the event that catalyzed my first book – watching middle-aged women flash their bare breasts at drummer Tommy Lee at a Motley Crue show. I was…baffled. Amazed. Astounded. I couldn't figure out why women would possibly want to do this. I remember thinking, "Geez, is he half-incubus or something?" (An incubus is a mythical sex demon.)
Hmm. What if he was?
The next morning, I went to the coffee shop with a spiral notebook and pen, and started to build the Underbelly Chronicles world. 
One thing I've realized about world-building? A world developed from scratch, with all its rules, laws, ceremonies, practices, beliefs, and conflicts, reveals much about its creator. Anyone who reads my work can easily discern my fascination with the possibility that humans aren't alone in the universe; my paranormal creatures' ancestors are extra-planetary, marooned here when their spaceship crashed.
There are also, in retrospect, some glaringly obvious recurring themes in my work, based on my personal interests and experiences:
Exploration of family, both birth and chosen
Issues of health, and living with chronic illness
Technology, pro and con
Work/life balance
The sometimes uneasy boundary between public and private life 
I find pieces of me in my characters' closets, on their bookshelves, in their music collections. My friends tell me that they enjoy looking for these "Easter Eggs" in my work. "I was with you when you bought Bailey's boots!" (Yes, you were!) "That scene where the power went out in the ice storm. Is that my cabin?" (The main floor, yes. The bedroom? No.)   
Seriously, my books are veritable Rorschach Tests: 
Taste Me – My interests in music and personal security converge; I plot a bodyguard tale with a twist. After being threatened, burned-out siren rock star Scarlett Fontaine and incubus security guru Lukas Sebastiani are forced into close proximity. As a siren, Scarlett can influence emotions with her voice, but Lukas is a sex demon, and has some skills of his own. However do they cope? 😉 Hospital and cabin settings are based on composite personal experience. (Sorry for setting that sex scene in your sauna, Grandma and Grandpa!)  The emotional intelligence classes I was taking for my STEM job definitely helped with crafting my paranormal species' abilities. 
Chase Me – Set in both Minnesota's remote northwoods and "The Cities" to the south (I've lived in both locations),  were-shifter Gabe Lupinsky, who has macular degeneration, finally comes to believe that he and buff, fit Valkyrie Princess Lorin Schlessinger are a perfect match. Let's just say my growing frustration with corporate politics informs the plot. (Yes, Council member Krispin Woolf is based on a real person.) But that scorching love scene set in the overflow parking lot of one of Minnesota's busiest roadside restaurants? Nope, that's fiction…though my friends still give Mark and me a side-eye.   
Tempt Me – Reformed human hacker Bailey Brown desperately needs to regain some semblance of work/life balance. (Tammy looks at sky, whistling innocently.) Sounds like a perfect job for hedonistic incubus sculptor Rafe Sebastiani – or does it? Exploration of the rural/urban cultural divide continues, with a specific focus on how technology dependence can create some unfortunate blind spots. (If you lose electricity during a northern Minnesota winter, you care a lot more about heat than lack of internet access. Believe me.)     
Big life changes ahoy! I tapped out of corporate America in late 2015 to write, edit, and teach full-time. My longtime dude and I also got married.   
Enthrall Me (Coming in Fall 2017)  – Straight-laced vampire Council member Wyland is attracted to a completely inappropriate woman – Tia Quinn, a young investigative journalist whose work might inadvertently expose the secret of the paranormals' existence to humanity. Being Tia's also a vamp, it's Wyland's responsibility to rein her in – and you can probably predict how well that goes. May/September hijinks ensue. Explorations of health issues, and that blurry line between what's public and what's private, continue – this time with a political twist. 
GULP. Holy unconscious recurring themes, Batman. Talk about writing what you know!!  And now you know, too, because I've left pieces of me all over the damn place.  😉
Thinking about your own writing, are there any topics or themes you've consciously or unconsciously plucked from your own life, then puked on the page? Which pieces have YOU left behind?  
We won't tell.

-tammy
Tamara Hogan is the award-winning author of The Underbelly Chronicles paranormal romance series. An English major by education and a software developer/process engineer by trade, she recently stopped telecommuting to Silicon Valley to teach, edit, and write full-time. Tamara loathes cold and snow, but nonetheless lives near Minneapolis with her husband and two naughty cats.
Her debut, TASTE ME, won a Daphne du Maurier Award for Mystery and Suspense, was nominated for the Romance Writers of America's Golden Heart Award®, and won Prism Awards for Best Dark Paranormal, Best First Book, and Best of the Best.
"Friends Showing Silence Sign" by David Castillo Dominici courtesy www.freedigitalphotos.net