Ruby Release: Ex on the Beach by Kim Law
Posted by Amanda Brice Jan 30 2013, 12:01 am in Ruby Release
Today I'm thrilled to hold a release party for the fabulous Kim Law, whose e-serial Ex on the Beach just released the first "episode" yesterday.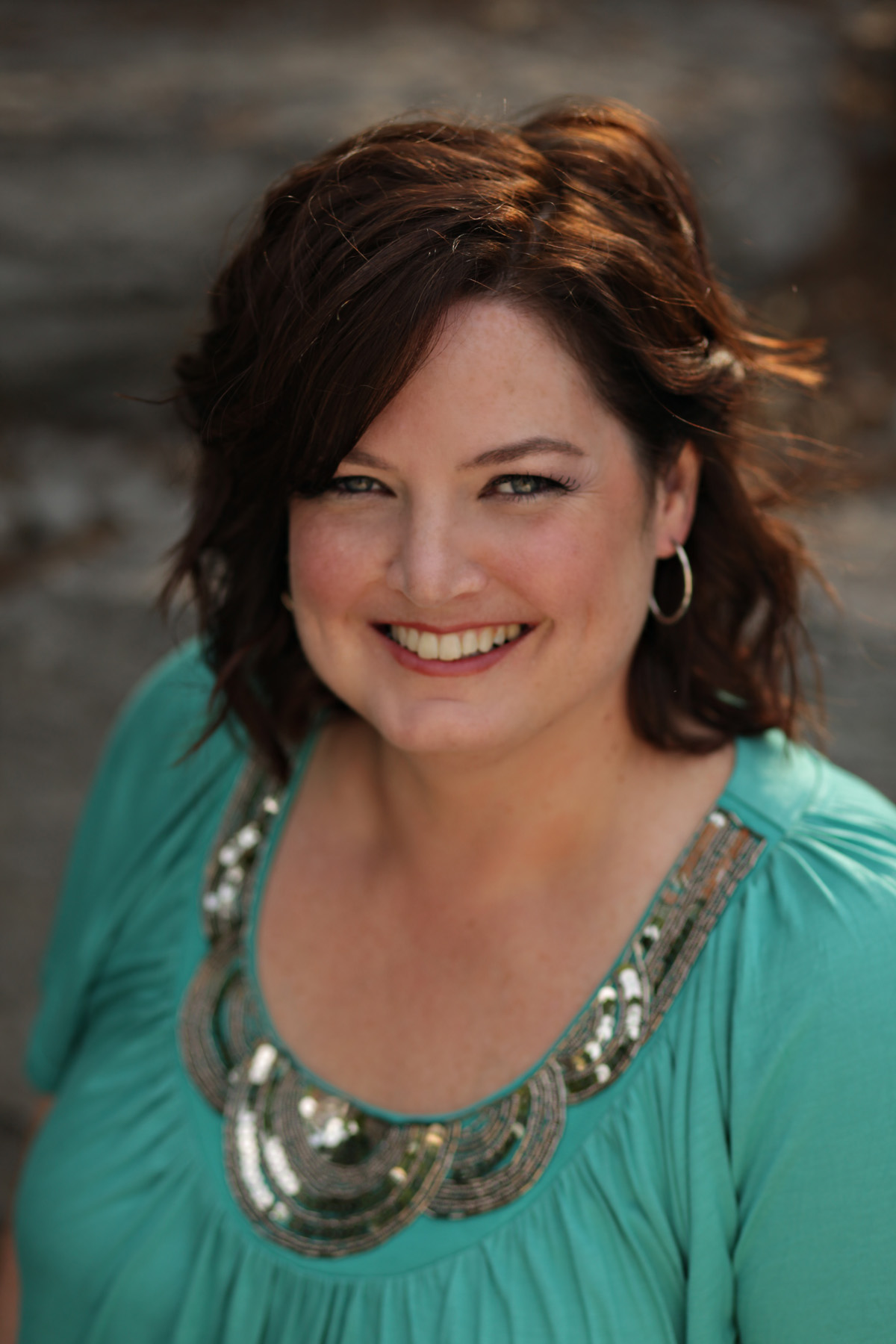 E-serial, say what? That's what I thought. So being the nerd that I am, I read up on the history of serial fiction before delving into coming up with interview questions for her. Well, after reading her first episode, of course. (And it is GOOD! She has me hooked and waiting for more!)
A brief history…
Charles Dickens is generally considered to be the first author to serialize a novel, with the Pickwick Papers in 1836. Serialized fiction in periodicals grew in popularity during the Victorian era, with magazines like Harpers, Atlantic Monthly. and Scribner's Monthly all leading the way in the U.S. Henry James, Harriet Beecher Stowe, Herman Melville, Sir Arthur Conan Doyle, Flaubert, and Tolstoy all wrote in the serial format, or had their longer works serialized.
Kind of a lofty literary tradition for our Kim to live up to. 🙂
But then the serial form fell out of fashion with the rise of radio and television series. Well, serials didn't fall out of fashion, but the written-word version did. Folks wanted dramatizations utilizing the new technologies, so radio plays and television series filled that niche.
Oh, don't get me wrong. Serial fiction didn't entirely go away. Tom Wolfe's Bonfire of the Vanities was originally a serial in 27 parts in Rolling Stone in the 1980s, but then he heavily revised the work before publishing it as a standalone novel. But that was somewhat of an outlier and there was basically nothing until Stephen King experimented with web serialization in the early 2000s and Orson Scott Card serialized his out of print novel, Hot Sleep, in his online magazine InterGalactic Medicine Show in 2005. (See — technology drives innovation.)
Still, serializations didn't really go mainstream until indie superstar Hugh Howey self-published what was originally intended as a one-off novelette in the fall of 2011. Of his success, he says "the demand from Amazon reviews sent me scurrying to write more tales in this subterranean world." So he wrote more "episodes" and one thing lead to another, and now Ridley Scott is making the movie.
And now "e-serial" is the hot word on everyone's lips. I was dying to learn more about the mechanics of writing one, as well as Amazon's new Kindle Serial program, so I jumped at the chance to host Kim's release party today and pick her brain. So here goes!
Amanda: I must admit I'd never thought I'd be interested in reading a serial — I generally even hate cliffhangers in a trilogy! But with all the buzz about Hugh Howey's Wool, it seems authors all over the place are jumping into the serial form. What made you decide to write one?
Kim: First, let me say that I'm SO excited to be writing this serial! It had never crossed my mind to do one, because like you, I never thought I'd like reading that way. But my editor asked me if I'd be interested so I check out a couple. And you know what? They are kind of fun! It keeps me anxiously awaiting the next episode, kind of like I anxiously await the next episode of my favorite television shows. There's just this layer of buzz running through me as I wait for it. I love it. 🙂
Amanda: Tell me about the writing process. Was it difficult to plot out? Did you write the entire thing in advance, or are you writing it as you go along?
Kim: OMG, I've only got about half of it written as the first episode is going live!!!! How insane is that? But I'm finding the challenge of that as fun and exciting as reading serials! I am a plotter though, so I have the full book plotted out. Though the ending NEVER happens as I plot them out, so I really don't know how this one is going to wrap up. I'm as excited to find out as I hope readers will be. 🙂
Amanda: Tell me about Amazon's new Kindle Serial program. How does it work, both for readers and for writers?
Kim: The Kindle Serial program is pretty cool, actually. Amazong Publishing started with their first serials released in September, and Montlake Romance (the imprint I write for) got into it in December. I'm the third one they've put out.
For writers, it's a much faster turnaround to getting a book released, but developmental edits are done along the way, one episode at a time, instead of as a whole with the book. Since I'm a plotter, I think (hope? pray?) this will work out ok, but for pantsers, I have no ideas if they could make this work without writing the whole book first. Since I can't fathom writing that way, I can't speak for them. 🙂
For readers, it's pretty cool, too. They essentially get the book at a discounted rate, and get to provide feedback and chat about the book with other readers along the way. The cost is only $1.99 as the serial is releasing, and will go up after the book is fully released. Readers will pay a one-time fee of $1.99 only, and new episodes are released and sent to their Kindles/apps automatically with an email letting them know it's arrived. For my book, episodes are being released every two weeks.
What I find really nice about serials is that sometimes I DON'T start a book because I know I don't have time to finish it, and yes, I prefer to finish a book as soon after I start it as I can. I just love reading, so I like to get sucked into books and forget the rest of the world. But since I don't always have time for that, the serials are a way to ensure I don't put everything else aside and simply read. I get a nice chunk of book at a time, so I know I can find the time to read at least that much, and then I can go back to my regularly scheduled life and anxiously await the next episode!
Amanda: How does it work if someone discovers a series midstream, after some of the episode have been released, but not all?
Kim: They'll get all of the episodes they've missed at once, so it'll just be part of a book, just like if they were getting them one by one. Each episode just appends to the previous episodes you have, so in the end, you still have only one file, no matter whether you get it at the beginning or halfway through.
Amanda: What would you recommend to someone who has never tried this type of writing before?
Kim: Be open to the challenge! Honestly, I'm stressed because it's releasing before it's finished, but it's also quite a rush, too. And since I'm a plotter, I'm not nearly as stressed as I believe I would be if I didn't plot heavily. But still…there are always character things, and plot foreshadowing that I go back and add after the draft is complete, and there's only so much of that I can do with this one. Therefore, what I'm doing is trying my best to get that draft finished, but also, each time I have to edit/copyedit an episode, I'm taking the time to reread the ones before it to make sure the book is really flowing cohesively.
Also, I actually learned a lot about writing/plotting out a book from doing this serial. I always go over the word count I hope to end with, so when I knew I had to do these in 8-10K chunks, and we needed 9 or 10 of them, I started looking at my book in nine 10K chunks. Some are a little shorter, some a little longer. But it helped me to see when I did or didn't have too much in the book. I used this same technique with the book I just finished the last half of in December, and for the first time I came in right at 90K words.
Amanda: Can you recommend any other serials (besides the wonderful Ex on the Beach — buy it folks, you won't be disappointed) for readers to try?
Kim: Well, I've only tried a couple. One I'm reading right now…and LOVING…is Tiffany Snow's Blank Slate. It's a totally fun romantic suspense. I can hardly wait for the next episode! Another romantic suspense to give a try is Cheryl Bolen's Falling for Frederick. Both of these serials are getting terrific reviews. Ex on the Beach, of course, is a contemporary, and then Montlake has another contemporary coming out at the end of February. It'll be Patrice Wilton's A Hero Lies Within. I would suggest any (and all) of these to give a try!
Amanda: I'll have to look for those. My former critique partner Olivia Mayfield recently sold a sexy mystery romance e-serial to Berkley, so I'm really excited about that one, too. I saw her outline for all her episodes and have to admit I was intimidated. And I'm a plotter! LOL
Wow, thanks for all this great info, Kim! Good luck on the release!
 She vowed to protect her heart…
Andie Shayne believes in forever…for everyone else. She has an up-and-coming wedding planning business, and her own failed engagement, to prove it. Now, all Andie wants is to save the date for Seaglass Celebrations becoming a premier destination wedding resort. And making sure the wedding of the summer goes off without a hitch will get her there – despite the arrival of one unexpected guest.
The sexy-as-sin best man…who's also the ex who broke Andie's heart.
Mark Kavanaugh wants to make amends with Andie. He knows breaking off their engagement—at the altar!—was unforgivable. But he's a wiser man now, vowing to make peace with his past. But with desire reigniting on Turtle Island, Mark realizes he never stopped loving Andie. He wants her; and this time, he's determined to do it right.
Episode 1: Released on January 29, 2013. 27 pages. Andie Shayne, owner of Seaglass Celebrations, is getting ready to host the wedding of the summer. The high-profile nuptials could make her wedding planning company take off. But when Andie comes face to face with an unexpected guest, she's filled with anger, and desire, she thought she'd buried long ago.