Posts tagged with: Underbelly Chronicles
Posted by Tamara Hogan Apr 20 2018, 12:01 am in Hockey, snow, Stanley Cup, tamara hogan, Underbelly Chronicles
…flowers? Nuh-uh, not where I live.
Here in Minnesota, there's still snow on the ground, and anything planted before Memorial Day will likely be a victim of a serial killing frost.
Nope, if you grew up where I did, just south of the Canadian border, learning how to skate as soon as you walked and with a legit Team USA "Miracle on Ice" Olympian living across the street, April is all about hockey playoffs, and May the Stanley Cup.
In Minnesota, April showers bring May mullets. 😉
They say "write what you know" so it's probably no surprise that my Underbelly Chronicles series is partially set in northern Minnesota. One of my favorite scenes from the second book in the series, CHASE ME, occurs when my sophisticated vampire villain, Beddoe, walks into a northern Minnesota dive bar while the locals watch the Stanley Cup finals, looking for a way to get more information about the archaeological dig down the road. Did I mention that Beddoe is…alien-born, a purveyor of flesh, and completely out of his element on the planet's surface? Attempting to see a familiar setting through completely fresh eyes was a blast, and really gave me a workout!
To celebrate the hockey playoffs and the upcoming Stanley Cup, a throwback to 2012:
***
Despite her stature, she was a woman, not a girl. Her breasts were small but well-formed, her hips slight but rounded in sexual maturity. Her near-white hair was…quite extraordinary, and to a man in his line of business that was saying something. A certain segment of his client base would absolutely love her. 

He could calculate the profit already. 

Clearing his throat, he approached, levering himself onto one of the row of odd backless seats. He left one empty seat between him and the woman, who busily sucked on a small red fruit impaled on a tiny spear.

"What can I getcha?" the giant of a man said from behind the oblong table. His wiry gray facial hair cascaded to a barrel chest covered by a vividly colored red and black checked shirt. 

Beddoe looked at the row of colorful bottles, at the mechanical levers. The yeasty smell of the beer was making his stomach roll in a most unpleasant manner. What could he drink that wouldn't make him ill? Gesturing to the small woman, he said, "I'll have what she's having." 

The big man smirked. "One raspberry Cosmo coming up." As he turned away, he muttered, "Goddamn metrosexuals." 

"Citiot," a man down the row said through a cough. 

He recognized the "goddamn" well enough—such colorful curses here on the surface—but "citiot"? "Metrosexual"? Given the men's body language and tone of voice, the context didn't seem complimentary.

A trio of trills emanated from a small rectangular device sitting on the table in front of the coughing man, who picked it up and spoke. The device looked enough like the comm unit he'd left behind on the ship that he could probably bring his with him the next time he came down to the surface. 

While the other man prepared his drink, Beddoe observed the room. What an odd mix of primitive and…even more primitive. Dead animal heads, stuffed and mounted, adorned the walls and stared at him with unblinking eyes. Brightly colored signs illuminated with ancient planetary gasses buzzed and popped and hummed. Music throbbed from a colorful box in the corner. A gravelly-voiced man begged someone to pour some sugar on him in the name of love. Up on the screen, men bashed a small, black, cylindrical object with hook-ended sticks.

The music was effective. He felt its pull at his groin—or maybe the pull came from the woman sitting at his right, suckling on the round red fruit with her flexible pink tongue. 

"Jesus," the man seated on his other side muttered, setting down his comm device. "It won't work, you know," he said under his breath to Beddoe. "The 'I'll have what she's having' thing. She's shot everyone down tonight."

Shot? The man stank of herb and frustration, but he didn't appear to be injured—

"You from The Cities?" the man continued.

The Cities? Beddoe remembered the man's previous comment. Ah. "Yes, I'm a Citiot." 

The man cleared his throat, and his face turned ruddy. "Sorry about that." 

The bearded man placed a reddish drink in front of him, setting it on a small absorbent mat. "Gonna watch the game for a while? Opening a tab?" 

Payment. Dia, he'd arrived with empty pockets—not that they'd know what to do with his digital tender anyway. How had Minchin dealt with this issue? 

"Let me get that for ya," the man said. "No hard feelings, eh?" 

The small female spoke. "Put it on my tab, Tubby." Her voice was lower and smokier than he'd expected. "Any man who orders a raspberry Cosmo in a northern Minnesota bar either has confidence to burn or a very odd sense of humor." 

No one had ever accused him of having a sense of humor, but he wasn't about to contradict her. Not if it kept her talking to him. "Thank you," he said, picking up the drink and taking a careful sip. Tart, fruity sweetness exploded on his tongue. He narrowed his eyes, nodded in approval, and took another sip. 

"Good, huh?" she said with a tiny feline smile. "These guys don't know what they're missing." 

Before he could respond, a loud cheer suddenly rose from the screen where two warriors circled each other, drawing closer with a great sense of ceremony. They exchanged snarls, words, bumped chests. They threw the sticks, gauntlets, and helmets to the ground with quick, deliberate actions before lunging at each other, trading methodical bare-fisted punches. 

On screen, the crowd roared even louder. "Kick the f*cker's ass, Walloch!" Tubby called up to the device. "Ivy League p*ssy."


The two men fell to the slippery surface and grappled for position, the warrior in dark colors—Walloch—quickly gaining the upper hand. The man on his back fought bravely, but Walloch, clearly dominant, repeatedly smashed his fist into the other man's face. Blood spurted, staining skin, the man's garment, and the hard, white surface. 

Beddoe's fangs tingled. This Lord Stanley certainly had fierce warriors fighting for the honor of his cup.

The men rolled, scrabbling for purchase on the slippery surface, and still, the punches flew. First blood had been drawn. Why did they keep fighting? Just as he thought it, two men wearing black and white striped shirts approached, pulling Walloch up and off the other man by his arms. As the victor was led away, the defeated man lurched to his hands and knees, head hanging, spitting blood. 

On-screen, a melodious voice said, "And Walloch skates to the penalty box. Five minute major." 

"Walloch couldn't let that check on his captain go unpunished, Robert," another disembodied voice added.

The warrior Walloch grinned, exposing bloody teeth, as he took a seat in a box that any youngling could escape. Beddoe tongued his fangs. All that blood going to waste. 

"Look at that, Vance," Tubby said, pointing to the screen where several people had joined the defeated man, crawling on their hands and knees, peering closely at the white surface. "Dude lost a tooth." 

Vance, the man who'd offered to pay for his drink, raised his own glass in a toast. "He should look for his sac as long as he's down there." 

***
Hockey: Love it or hate it, in Minnesota one can't escape it.
One also can't escape spring snowstorms. Last weekend, Winter Storm Xanto dropped 20″ of the fresh stuff over southern Minnesota. #sigh
April, we're getting sick and tired of your shenanigans. You know winter's worn out its welcome when you're thrilled to see mud.
How do you know it's spring in your neck of the woods? Do you get spring fever?

Tamara Hogan is the award-winning author of The Underbelly Chronicles paranormal romance series. An English major by education and a software developer/process engineer by trade, she recently stopped telecommuting to Silicon Valley to teach, edit, and write full-time. Tamara loathes cold and snow, but nonetheless lives near Minneapolis with her husband and two naughty cats.
For information about Tammy's books, including purchase links, please visit www.tamarahogan.com.
Posted by Tamara Hogan Aug 25 2017, 12:01 am in book release, ENTHRALL ME, tamara hogan, Underbelly Chronicles
Those who read my blog post on redefining success realize I'm not necessarily apt to follow conventional publishing wisdom because I don't publish frequently enough for conventional wisdom to apply. That said, on October 9 I'm releasing my first book in four years.
Allow me to introduce Tia and Wyland!
They say that opposites attract, but this is ridiculous…
Vampire journalist Tia Quinn is young (by vamp standards), curious (even by reporter standards) and sitting on some information that could threaten civilization as she knows it. She's honor-bound to share it with the Underworld Council's chilly Vampire Second, an ancient vampire more powerful than she can imagine…and who's hotter than hell. He's also burdened by duty and taciturn to the point of grimness but when a stalker breaks into her house, Wyland insists on keeping Tia close until the perpetrator is caught.  
Wyland's life is exactly the way he likes it — solitary, calm, predictable. Then Tia moves in, turns his staid bachelor household upside down, and wakes his libido from its hundred-year nap. She's too alluring, too damn young, and hell on his self-control—especially when she cheerfully informs him the attraction is mutual. But the last time he let his heart overrule his head, his people paid the price. He can't make the same mistake again.    
As they work together to neutralize the threat, Tia and Wyland soon realize that not only do opposites attract, but that the end result can be positively magnetic… 
***
After four years spent sitting on the bench, my primary goal with this book is simply to get in the game again. To reintroduce myself to readers who might have forgotten I exist. So, here is my low-key book release plan!
PHASE ONE: The Underbelly Chronicles "goes wide"
Earlier this month, I re-released the existing books in the series, TASTE ME, CHASE ME, TOUCH ME, and TEMPT ME, at Barnes & Noble, iBooks, and Kobo in addition to Amazon (Kindle/paperback).
PHASE TWO: Outsourcing Decisions for ENTHRALL ME
Though I have a software development background and have been known to hack out my own HTML on occasion, I am unable to produce professional-looking graphics. Kim Killion to the rescue!
Kim designed all the covers for my re-issued Underbelly Chronicles series – the ENTHRALL ME cover was literally "one and done" – so when it came time to outsource other graphics work, The Killion Group was a natural choice. 
First, marketing/PR materials.  Kim developed the following graphic based upon a ratty-looking sketch I made. I'm using it for bookmarks, social media headers, social media posts, and a print ad you'll see in the Oct. 2017 RWR. (Thanks again for the blurb, Darynda!)
Second, reviews. Though I'll contact some bloggers directly, I'm giving The Killion Group's Book Blast PR service a try. With this service, a member of Kim's team sends my press kit and a review request to a curated group of book-loving romance reviewers and bloggers, inviting them to help celebrate ENTHRALL ME during its release week, Oct. 9-13, 2017 by posting a review. We have a couple of requests so far. Stay tuned!
Third, I booked a NetGalley Co-op slot through The Killion Group. In the interest of simplicity, the co-op is scheduled for October, my release month, so people can post their reviews immediately rather than having to wait for the book's "Pre-Order" status to change.
I'm not putting a lot of time, effort, or resources into building pre-release buzz for this book. Sales are sales; I don't care when they come. Hitting a list isn't on my radar. Nudging this book into the world is.  
PHASE THREE: "DIY"
As Ruby Sis Heather McCollum mentioned in her awesome release planning post a couple of weeks ago, I too used Canva to whip up some simple promo pieces to use on social media. An example:
I'm still tweaking the Canva graphics. Personally, I think the text is still too small. Opinions?
I don't plan to do a blog tour, but closer to release time you'll see me at a few blogs, and on Facebook and Twitter. I'll probably break down and produce a newsletter, if only to let my long-suffering subscribers know why I dropped off the face of the earth for four years…
On Monday, Oct. 9, Ruby Sis Vivi Andrews/Lizzie Shane will host a release day Q&A with me here at the blog. Thanks, Vivi/Lizzie! 
A thousand thanks to Spark Creative Partners' April Reed, who finished my website updates lickety-split….including posting an excerpt from a scene where Tia and Wyland visit the Minnesota State Fair. 🙂    
For those so inclined, here are some ENTHRALL ME pre-order links!!
(Paperback available soon, all * gulp * 480 pages of it…) 
Rubies and readers, thank you so much for keeping me sane during the last four years! To celebrate sanity and sisterhood, today I'll give an ENTHRALL ME eARC (Mobi, EPub, or PDF) to one randomly-selected commenter.
Today's question is a simple one: What are you reading right now? Give an author some love.

-tammy
Tamara Hogan is the award-winning author of The Underbelly Chronicles paranormal romance series. An English major by education and a software and process engineer by trade, she recently stopped telecommuting to Silicon Valley to teach, edit, and write full-time. Tamara loathes cold and snow, but nonetheless lives near Minneapolis with her husband and two naughty cats.
Her debut, TASTE ME, won a Daphne du Maurier Award for Mystery and Suspense, was nominated for the Romance Writers of America's Golden Heart Award®, and won Prism Awards for Best Dark Paranormal, Best First Book, and Best of the Best.
Posted by Tamara Hogan Mar 31 2017, 12:00 am in tamara hogan, theme, Underbelly Chronicles, write what you know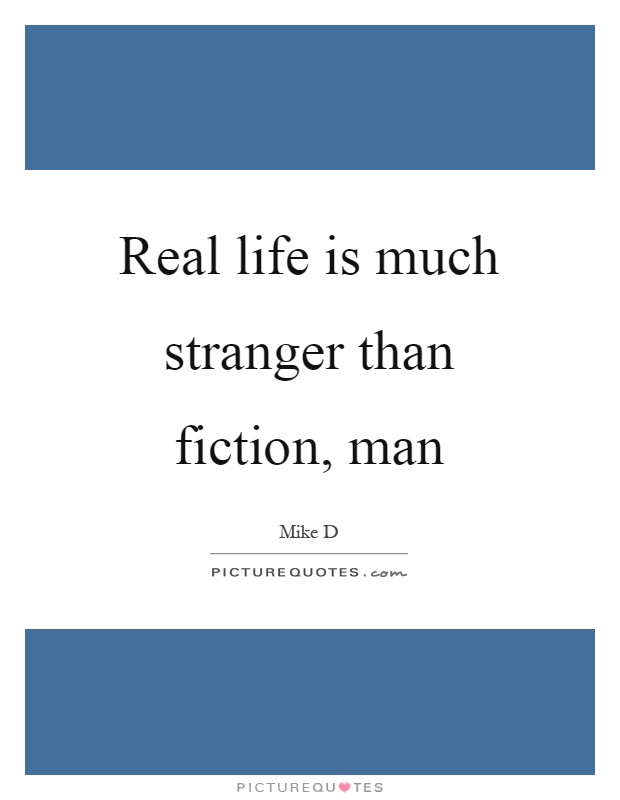 Lord Byron. Mark Twain. The Beastie Boys' Mike D. Over the years, these artists, and so many others, have made the observation that truth, or life, is stranger than fiction. I was recently whapped upside the head by this concept as I lightly revised and prepared the books in my Underbelly Chronicles series for indie re-release.  
Have you ever noticed similarities between your own life, and what shows up in your fictional world? Familiar settings, plot points, jobs and expertise? Characters whose interests, concerns, challenges, internal and external goals, motivations and conflicts, might be…strangely parallel to yours, or to someone close to you? 
I've long suspected this was true, but…geez. Nothing like revisiting previously published work to reveal that what you thought were fairly random dots actually have straight line connections! 
I've written here at the blog before about the event that catalyzed my first book – watching middle-aged women flash their bare breasts at drummer Tommy Lee at a Motley Crue show. I was…baffled. Amazed. Astounded. I couldn't figure out why women would possibly want to do this. I remember thinking, "Geez, is he half-incubus or something?" (An incubus is a mythical sex demon.)
Hmm. What if he was?
The next morning, I went to the coffee shop with a spiral notebook and pen, and started to build the Underbelly Chronicles world. 
One thing I've realized about world-building? A world developed from scratch, with all its rules, laws, ceremonies, practices, beliefs, and conflicts, reveals much about its creator. Anyone who reads my work can easily discern my fascination with the possibility that humans aren't alone in the universe; my paranormal creatures' ancestors are extra-planetary, marooned here when their spaceship crashed.
There are also, in retrospect, some glaringly obvious recurring themes in my work, based on my personal interests and experiences:
Exploration of family, both birth and chosen
Issues of health, and living with chronic illness
Technology, pro and con
Work/life balance
The sometimes uneasy boundary between public and private life 
I find pieces of me in my characters' closets, on their bookshelves, in their music collections. My friends tell me that they enjoy looking for these "Easter Eggs" in my work. "I was with you when you bought Bailey's boots!" (Yes, you were!) "That scene where the power went out in the ice storm. Is that my cabin?" (The main floor, yes. The bedroom? No.)   
Seriously, my books are veritable Rorschach Tests: 
Taste Me – My interests in music and personal security converge; I plot a bodyguard tale with a twist. After being threatened, burned-out siren rock star Scarlett Fontaine and incubus security guru Lukas Sebastiani are forced into close proximity. As a siren, Scarlett can influence emotions with her voice, but Lukas is a sex demon, and has some skills of his own. However do they cope? 😉 Hospital and cabin settings are based on composite personal experience. (Sorry for setting that sex scene in your sauna, Grandma and Grandpa!)  The emotional intelligence classes I was taking for my STEM job definitely helped with crafting my paranormal species' abilities. 
Chase Me – Set in both Minnesota's remote northwoods and "The Cities" to the south (I've lived in both locations),  were-shifter Gabe Lupinsky, who has macular degeneration, finally comes to believe that he and buff, fit Valkyrie Princess Lorin Schlessinger are a perfect match. Let's just say my growing frustration with corporate politics informs the plot. (Yes, Council member Krispin Woolf is based on a real person.) But that scorching love scene set in the overflow parking lot of one of Minnesota's busiest roadside restaurants? Nope, that's fiction…though my friends still give Mark and me a side-eye.   
Tempt Me – Reformed human hacker Bailey Brown desperately needs to regain some semblance of work/life balance. (Tammy looks at sky, whistling innocently.) Sounds like a perfect job for hedonistic incubus sculptor Rafe Sebastiani – or does it? Exploration of the rural/urban cultural divide continues, with a specific focus on how technology dependence can create some unfortunate blind spots. (If you lose electricity during a northern Minnesota winter, you care a lot more about heat than lack of internet access. Believe me.)     
Big life changes ahoy! I tapped out of corporate America in late 2015 to write, edit, and teach full-time. My longtime dude and I also got married.   
Enthrall Me (Coming in Fall 2017)  – Straight-laced vampire Council member Wyland is attracted to a completely inappropriate woman – Tia Quinn, a young investigative journalist whose work might inadvertently expose the secret of the paranormals' existence to humanity. Being Tia's also a vamp, it's Wyland's responsibility to rein her in – and you can probably predict how well that goes. May/September hijinks ensue. Explorations of health issues, and that blurry line between what's public and what's private, continue – this time with a political twist. 
GULP. Holy unconscious recurring themes, Batman. Talk about writing what you know!!  And now you know, too, because I've left pieces of me all over the damn place.  😉
Thinking about your own writing, are there any topics or themes you've consciously or unconsciously plucked from your own life, then puked on the page? Which pieces have YOU left behind?  
We won't tell.

-tammy
Tamara Hogan is the award-winning author of The Underbelly Chronicles paranormal romance series. An English major by education and a software developer/process engineer by trade, she recently stopped telecommuting to Silicon Valley to teach, edit, and write full-time. Tamara loathes cold and snow, but nonetheless lives near Minneapolis with her husband and two naughty cats.
Her debut, TASTE ME, won a Daphne du Maurier Award for Mystery and Suspense, was nominated for the Romance Writers of America's Golden Heart Award®, and won Prism Awards for Best Dark Paranormal, Best First Book, and Best of the Best.
"Friends Showing Silence Sign" by David Castillo Dominici courtesy www.freedigitalphotos.net
Posted by Tamara Hogan Mar 2 2016, 12:00 am in craft, Marie Force, series, tamara hogan, TASTE ME, Underbelly Chronicles
I recently took a virtual workshop about writing multiple series from NYT and USA Today bestselling author Marie Force. Self-publishing trailblazer and author of not one but FOUR continuing series, Marie also owns the E-Book Formatting Fairies, hosts Reader Weekend events for her biggest fans, moderates one of the most useful self-publishing loops on Yahoo, and is a frequent conference speaker. In addition, the busiest woman in publishing generously shares her knowledge by teaching workshops. I suspect that, in her spare time, she's either invented cloning, or discovered a way to circumvent the space/time continuum.  😉
All joking aside, it was an awesome class, and I highly recommend it for both published and unpublished series writers. Marie shared some great advice about anchor couples, mining connections between characters, world-building (particularly the factors she considers when creating vibrant fictional communities that stand the test of time), and of course, the biggie: how to write characters that readers care about. In the last class lesson, she advised creating a series bible early on—which made complete sense to me—but then she recommended doing something that, in hindsight, seems so completely obvious, but that never crossed my mind.
Re-read all the books in your series, at least once a year. According to Marie, re-reading your books on a regular basis reacquaints you with the details you committed to the page, and it also helps generate new story ideas.

Re-read my own books? Seriously? Study them, like I study the books on my keeper shelf? The very idea seemed…presumptuous. Intellectually, I know my books are decent, but for some reason the prospect of re-reading them with that level of scrutiny made me cringe as much as I do when my sisters haul out my seventh grade school photos.
Really?
Yes, really. Marie was serious. So I hemmed and I hawed, I bitched and moaned, but…I finally did it. I was gestating a new project, and…dang it, why take a class from one of the most successful series writers in our industry if I wasn't willing to at least try something she recommended? Bottom line, I knew my series bible was woefully out of date, so even if re-reading my own books was excruciating, I knew I'd get something valuable out of the deal.
No pain, no gain.
So I sucked it up and started re-reading my first published book, TASTE ME, my 2009 Golden Heart finalist and the kickoff to the Underbelly Chronicles. And yes, there were a few winces along the way: Unnecessary dialogue tags. The occasional copy-editing error. The very rare head-hop that…worked, but that I'd never allow myself now that I've become a POV purist.
But…heh. Not bad, if I do say so myself. * buffs fingernails on shirt * 
And the details I'd forgotten! The potential plot seeds I'd planted, but hadn't yet cultivated. The nameless, sometimes faceless characters that walked onto the page for a sentence or two, served their purpose, then walked away again.
Story ideas flew at me hard and fast. OMG, she was right.
I re-read all the other books in my Underbelly Chronicles series over the Christmas holidays, and plot seeds are still sprouting left and right. A character who received two sentences' worth of real estate in TASTE ME—such a minor character he wasn't even in my series bible—has elbowed his way back onto the page of Book 5, where he's a major catalyst for conflict. And an unnamed character in my TOUCH ME novella? Oh my, do I have plans for her. The garden of my imagination is over-run, and I'm still tilling. Still weeding, still cultivating. But I really like how things are setting up.
Another thing I realized? It's what I didn't commit to the page in those earlier books that allows me to re-purpose these characters, to expand their utility beyond their original walk-on roles. By not providing more information than was absolutely required, I didn't box myself in.
I came out of Marie's class with not only an updated series bible, but with new ideas and a fresh, new energy for my work—a gift beyond price. So, that's the biggest lesson I learned from Marie Force: that no matter how excruciating it might initially feel, re-read your work, at least occasionally. You never know the bounty your imagination might be ready to provide.
Have you ever re-read your own published or completed work? If so, why did you do it, and what did you learn? Did you find it exhilarating, excruciating, or both?

-tammy
Posted by Vivi Andrews/Lizzie Shane Oct 4 2013, 12:01 am in Ruby Release, tamara hogan, Underbelly Chronicles
I was hooked on the Underbelly world from book one, so when our own Tamara Hogan offered to let me read Tempt Me (Bailey and Rafe's story! Squeee!!!) before it came out, the answer was a no-brainer.  I had high expectations for this book and it did NOT disappoint.  In fact, Ms. Hogan has raised the bar and this is, in my humble opinion, the best Underbelly yet.  Sexy, intriguing, and set in a richly developed paranormal world.
Of course I had to interrogate Tammy about her latest release… but first, here's a look at Tempt Me:
A sex demon and a preacher's kid? Heaven forbid! 
Technology whiz Bailey Brown is one of two humans alive who knows a very important secret: that humanity has shared their planet with paranormals for millennia. When an obsessed hacker from her past threatens to expose the secret, Bailey and her Sebastiani Security colleagues must use every weapon at their disposal to stop him. The stakes couldn't be higher, and she can't let herself be distracted by her boss's gorgeous brother, even if he is temptation incarnate…
Incubus sculptor Rafe Sebastiani hasn't produced a decent nude in over a year, since he made the most selfish mistake of his life: sleeping with Bailey Brown. Now, with a deadline looming, his cranky muse has finally allowed him to express his memories of that incendiary night in clay. But when his brother asks him to pose as Bailey's lover to provoke her dangerous ex, he jumps at the chance…to sculpt her, to protect her, and to earn the right to tempt her—and only her—for the rest of their lives…
You know you want it.  Doesn't it just sound tempting? 
Now, without further ado, let the grilling commence!
VA: You know I've been waiting for this release.  Did you feel any particular pressure writing a book you knew your readers were eagerly anticipating because they already loved the characters? 
TH: Honestly? No.  Call it confidence, call it arrogance, but when I write, I please myself first. (That sounds kinda dirty, doesn't it.) I write stories I'd personally want to read, and let the 'do readers like it' chips fall where they may.  One thing that helps take some of the pressure off is that I did a lot of character development work for all the series' romantic leads before I wrote a single word of my first book, TASTE ME. When I started writing TEMPT ME, I already knew Bailey and Rafe fairly well – but they still managed to surprise me here and there. 😉
VA: Did writing the third book in the series impact your process at all?
TH: Process-wise, I find series continuity to be the biggest challenge. Underbelly Chronicles series readers already knew Bailey and Rafe from TASTE ME and CHASE ME, but while writing TEMPT ME, I lost count of how many times I had to go back to TASTE and CHASE and reacquaint myself with exactly which facts I'd committed to the published page! One of my biggest challenges continuity-wise was crafting the exact sequence of events leading to Bailey's pre-9/11 hacking conviction. In TASTE ME, two characters talk about Bailey having "done some time" for hacking "the NSA or the CIA ." Kinda specific, but it still gave me some room to move. As soon as I figured out how I wanted to address that issue, Edward Snowden made his very public revelation about NSA data collection—GAH!—which drove me to perform one final, frantic revision pass.
A more enjoyable process challenge was going back into the TASTE ME timeline and writing TOUCH ME, a novella that explains exactly what happened between Bailey and Rafe when they disappeared together the night of Scarlett Fontaine's concert at Underbelly.
VA: I loved Touch Me, it's such a great teaser to Tempt Me.  Speaking of Bailey's checkered past, I loved the Hacker Conference – is that a real thing?
TH: Yes, DEF CON, Black Hat, and the Wiretappers Ball are all real events. Pro Tip: when traveling, do NOT stay at a hotel hosting a hacker conference. Just…don't.  😉
VA: So many details like that combined to make the book feel current and really make the reader think about the technological world we have now that we're only learning to navigate (like the question about the viability of digital as long term storage and all the little things Bailey does to protect her online self).  Was that an intended message of the book or just a natural side effect of writing about tech security?
TH: I don't know that it's possible to write about tech security and not express a rather cautionary perspective, but I definitely want readers to think twice—three times—about the digital privacy trade-offs we make every day as we use technology. (Pro Tip #2: If you're not paying to use a product, assume you're the product.) Consumer and citizen protections in the digital realm haven't kept up with the times; most law on this subject predates the advent of PCs and cell phones, providing little to no practical protection. I highly recommend the recent documentary Terms and Conditions May Apply, which provides insight into what we're agreeing to by bypassing seven pages of 6-point font and simply clicking "Yes" in that Terms and Conditions box appearing on most websites and social media tools. (It turns out we're complicit in our own victimization.) Character development-wise, it was great fun creating Bailey, a character whose opinions are even more extreme than my own!
VA: Bailey is such a fun character!  And Rafe makes the perfect foil for her.  A sculptor with the body of a male model?  Be still my heart.  Were there any artists in particular that inspired you when you were creating Rafe and describing his work?  (I couldn't help but think of Rodin as I read.)
TH: No, Rafe and his work weren't inspired by any particular artist. Character development-wise, I think I was intrigued by a beautiful man who has enough strength of character to realize that his good looks are his parents' doing, not his, who had enough self-awareness to realize the family business wasn't for him and that he would have to forge his own path, and who has the talent to make a living expressing the beauty he finds in others rather than living off a cushy trust fund.
VA: I also love that Rafe, Bailey's humanizing influence, isn't even technically human.  The Achilles heel that a creature who is accustomed to not only sensing emotions, but everyone being able to sense his wouldn't think to actually say what he feels is such a brilliant touch – and causes all sorts of luscious conflict. And pheromone intoxication!  Love.  What was your favorite part of exploring the human/incubus relationship dynamic?
TH: Looking at my body of work so far, I think it's a habit of mine to poke around that Achilles heel, to explore the unexpected drawbacks of a skill or ability that most people might think would be pretty awesome to have. In the Underbelly Chronicles world, incubi and succubi absorb emotional energy for sustenance. If it's there, they absorb it—and in the case of Rafe's brother Lukas, he tastes the emotion, too, due to a genetic glitch. What would it be like to be battered by sensory stimuli 24/7? Do you really want to know what your husband or partner is feeling all the time? What would the emotional energy at a murder scene taste like? Lukas knows, and it's horrible—something he doesn't have to explain to his family, because they're incubi and succubi.  The Sebastiani family is so used to this shorthand that they sometimes forget that not everyone has this ability. They have to remember to use their words, especially with their lovers and bondmates.
Talk about writing what you know. I also have a lot of trouble expressing emotions aloud to those I love. 😉
VA: And now for something completely different… WYATT.  The villain.  He's a brilliantly developed character and I LOVE that about him.  A consummate manipulator, the way he thinks is really fascinating.  He refers to another character as being a "kinesthetic thinker" and then alters his speech to adapt to that – could you tell me a little more about that and how you created him?
TH: While I was researching, trying to flesh out the details of Bailey's criminal backstory, I came across a quote by the renowned hacker Kevin Mittnick: "You can patch technical vulnerabilities as they evolve, but there is no patch for stupidity, or rather gullibility." Security-wise, people are the weakest link, and in the hacking business, people who exploit these gullibilities are called social engineers. And it occurred to me that young Bailey, an impressionable, socially awkward technology prodigy, would be a social engineer's ideal target. (As you might imagine, there's more to the story of Bailey's hacking conviction than meets the eye.)  I researched the work practices of famous, and not-so-famous, social engineers, and developed Wyatt from there.
VA: And finally… What's next in the Underbelly world? When can I get my next fix?  🙂
TH: Underbelly Chronicles Book Four is all about the vampires! ENTHRALL ME is the story of the staid and responsibility-bound Vampire Second, Wyland, and how he comes to love a young, edgy, entirely inappropriate woman—vampire investigative journalist Tia Quinn, who readers may remember from the concert scene in TASTE ME.  Being I'm a slow writer, I'm targeting a publication date of Fall 2014.
VA: I can't wait!  Thank you, Tammy, for giving me the inside scoop on Tempt Me.  
Today one lucky commenter will take home a paperback or digital copy of Tempt Me!  So don't be shy, boys and girls!
Read an excerpt!
Buy It Now:  Amazon (Kindle and Print)– BN – ARe
Posted by Vivi Andrews/Lizzie Shane Jun 4 2012, 12:01 am in paranormal romance, Ruby Release, tamara hogan, Underbelly Chronicles
Today I am thrilled to host our very own Tamara Hogan as she celebrates the release of Chase Me, the second installment of her fabulous paranormal series, the Underbelly Chronicles, which launched last year with the delectable Taste Me (Check out Book #1 HERE).
I was a fan of the first book and when I found out I would get to read this one early, there was much squeeing and jumping up and down at Casa Andrews – and boy, did Chase Me ever live up to my excitement! I loved Taste Me (A rockstar and an incubus? Sign me up!), but I enjoyed Chase Me even more. Gabe and Lorin were positively incendiary together. Fabulous world, vivid characters, lush writing bundled with a modern wit… what's not to love? But I'll stop gushing and get to the good stuff.
THE SECRETS SHE'S UNCOVERING WILL BE HIS TO KEEP…
Centuries ago, when their ship crashed to Earth, paranormals of all types settled secretly into our world, quietly going about their business with humans none the wiser. Self–ruling and careful to stay below the radar, all is threatened when Valkyrie archaeologist Lorin Schlessinger and her werewolf geologist partner Gabe Lupinsky inadvertently draw evil attention to Earth and its treasured natural resources.
As the threat intensifies, Lorin and Gabe struggle to contain the chaos they've unleashed, and to resist their explosive mutual attraction…

Yum, am I right? Don't miss this one, boys and girls. It's a keeper. And now, let's grill Tammy!
Vivi: Your hero, Gabe, is an example of truly excellent characterization, the strong blend of responsibility and the drive to overcome his disability (as someone with poor vision and a family history of macular degeneration, I could definitely relate). Did you feel it was a risk, stepping away from the traditional paranormal alpha I'm-perfect-I-can-do-it-all-shirtless hero? (Though it should be noted Gabe is plenty alpha when he needs to be.)

Tammy: Your take on Gabe—responsible, serious, a city boy who enjoys fine dining and thinks business casual Fridays are an abomination—is spot-on. Gabe is SO not the guy who would stand, bare-chested and all "abs ahoy!" in his workplace parking lot, wearing a black leather jacket and framing his package with his hands, as he does on the book cover. That said, the cover is getting a lot of… very appreciative comments. Thanks again to my cover artist, Aleta Rafton. 😉
Interesting question you ask about deviating from the traditional alpha male paranormal trope. I didn't feel that gender-swapping the trope was much of a risk at all, because I know exactly why Lorin and Gabe are the way they are. As a species, Valkyrie are pretty badass—Lorin fights for fun—and though Gabe is a shifter, a werewolf, his family is riddled with illness, which has resulted in his personality evolving in a specific way over time. With this book, I like to think that I'm continuing where I left off with TASTE ME, which I wrote pretty much to please myself. I feel the bigger risk is… not taking one.
Vivi: Something I truly enjoyed in your first book, Taste Me, was the blend of paranormal coolness and the real world. These supernatural creatures have meetings, bureaucracy, people using chat windows on the side during meetings, and they actually take precautions at excavations! How do you balance the fact and the fantastic to ground your reader? Is it something you consciously layer in or just a natural part of your writing style? Is a certain degree of real-world accuracy important to you as a reader as well?

Tammy: Real-world accuracy is important to me, and continues to be one of my ongoing challenges—especially given that, in this book, I'm asking people to accept that a spaceship, the intergalactic equivalent of the Playboy Mansion, is hovering just outside our solar system. One thing that was really important to me in this book is that the scenes taking place on board the TonTon weren't all shiny and Star Trek-sterile. I wanted to create a workplace—an unusual workplace, to be sure, but a real workplace where budgets matter, where the customer is king or queen, and where the employee-only areas aren't nearly as attractive as what the public sees.
And let's just say I have plenty of first-hand experience dialing into conference calls, quietly instant messaging with my co-workers. (Sometimes we play a rousing game of Buzzword Bingo.) I'll have to do some fast talking the day one of my co-workers recognizes exactly who the character of Kristin Wolfe is based upon.
3) Speaking of layering in the real world, can I just say how much I adore your nods to the nerds out there – the references to Neil DeGrasse Tyson were some of my favorite little Easter eggs. Please tell me you'll have more "winks" to the reader in upcoming books!
This is one of those areas where, as a writer, I have taken extreme liberties with the old adage, "Write what you know" – or rather, write about what interests you. I spend so much time watching National Geographic and The Science Channel, or reading theoretical physics and science fiction books, that my subconscious, quite naturally, finds ways to incorporate pieces of the real world I enjoy so much into the fictional world that I'm creating. Over the next few books, the search for someone to fill the Underworld Council's humanity seat, empty since Carl Sagan's death, will result in many more such nods. As I mentioned in a comment on the Ruby blog last month, I have shamelessly transplanted theoretical physicist Michio Kaku's glorious grey hair onto Underworld Council president Elliot Sebastiani's head.
Vivi: Chase Me really ramps up the sexiness quotient. There are some quite steamy bits when these two come together! Do you have any tips for writing a sex scene to steam up the pages?

Tammy: I think one thing that's true about my love scenes is that they 'read' more sexually, more explicitly, than the actual words on the page might suggest. One of the reasons this might be true is because I write in deep third-person point of view, which gives the reader very intimate exposure to the point of view characters' physical and emotional reactions. As I write a love scene—any scene—I think in terms of external cause and internal effect, of action and reaction, with the non-POV character driving the externals, and the POV character the internals. This technique builds tension. By the time we get to the end of that love scene, the simplest, lightest touch is enough to make the page spontaneously combust.
Vivi: Chase Me is only your second book and I know you've talked some on the Ruby blog about how your process is still evolving. What is the biggest lesson you took away from writing Chase Me? Has it changed the way you approach your writing in any way?

Tammy: Oh dear. Being a technology process analyst for my day job, I could go on and on about this subject. It's an occupational hazard! I'll try to keep it short.
The biggest surprise to me about writing three books—I'm driving to deadline on my third manuscript, with a working title of TEMPT ME—is that the process for writing each book has been radically different. This is NOT the approach we use in technology, where, for the most part, process improvements are evolutionary rather than revolutionary in nature. Writing TASTE ME was a long, relaxing, zero-pressure process, with the book being written on my schedule, completely under the radar…until the book was named a Golden Heart finalist, that is. 😉 CHASE ME laid itself out in a very linear fashion, draft by draft, chapter by chapter, one right after the other. I figured, "Yay! My process is stabilizing!" But TEMPT ME laughed in my face. Flipped me the bird. TEMPT ME was the book that did not want to be born, and I couldn't figure out why—until I used some of the analytical techniques I use every day in my day job to help figure out why I was grinding gears so badly. Guess what the issue was? Tooling! Or rather, trying to use a word processor to write first drafts. Something about looking at a blank screen, and staring at that blinking cursor just…locked me up. Once I went back to pen and ink for writing first drafts, TEMPT ME shot out of the gate.
Vivi: With Chase Me, we are taken even deeper into the Underbelly world you created in Taste Me, and it feels like the kind of world we will be visiting for many, many books to come. I know there is a third book coming out next year (woohoo!), but do you have plans to extend the series beyond that? Can I look forward to as many Underbelly books are there are Immortals After Dark or Psi-Changeling books?

When I started writing TASTE ME, I had this vague notion that it was going to be the first book in a series, but it wasn't until my editor, Deb Werksman, asked for a series arc to take into acquisition discussions that I realized how generous my subconscious had been. Between members of the Underworld Council, the Sebastiani siblings, and characters we've already met and some we haven't, I hammered out a nine-book proposal, with some additional between-release novella possibilities. I've fallen in love with these characters and this world, and I plan to write within it for some time to come. Being that the characters have extra-planetary origins, you might say that the sky—or space—is the limit!
Sweet! I look forward to many Underbelly Chronicles to come. Thank you, Tammy!
And now, for the goodies! Sourcebooks is pleased to give away a paperback copy of CHASE ME to two – count 'em, TWO – commenters today! US and Canadian street addresses only.
Here's a question from Tammy to sound off on in the comments: World-building is really important to me as both a reader and as a writer. Think about some of your favorite books, and the settings or worlds they're set within. Which ones are your favorites, and why?
Can't wait to start reading? Then check out our handy-dandy CHASE ME Buy Links: (Amz| BN | Sourcebooks | Sony) Or dig into an excerpt HERE. Or at the Ruby Blog's Books Page: http://www.rubyslipperedsisterhood.com/chase-me/
Opposites don't just attract, they explode in Chase Me. Don't miss it!
Tamara Hogan loathes cold and snow, but nonetheless lives near Minneapolis with her partner Mark and two naughty cats. When she's not telecommuting as a quality and process engineer for a global networking company, she enjoys writing edgy urban fantasy romance with a sci-fi twist. A feral reader with an unapologetic television addiction, Tammy is forever on the lookout for the perfect black boots. Her debut, Taste Me, was a 2009 Daphne Paranormal Winner and 2009 Golden Heart Finalist. For more information, please visit http://www.tamarahogan.com/ or follow her on Twitter, @TamaraHogan1.
Recent Posts
Archives