Posts tagged with: tamara hogan
Posted by Tamara Hogan Aug 25 2017, 12:01 am in book release, ENTHRALL ME, tamara hogan, Underbelly Chronicles
Those who read my blog post on redefining success realize I'm not necessarily apt to follow conventional publishing wisdom because I don't publish frequently enough for conventional wisdom to apply. That said, on October 9 I'm releasing my first book in four years.
Allow me to introduce Tia and Wyland!
They say that opposites attract, but this is ridiculous…
Vampire journalist Tia Quinn is young (by vamp standards), curious (even by reporter standards) and sitting on some information that could threaten civilization as she knows it. She's honor-bound to share it with the Underworld Council's chilly Vampire Second, an ancient vampire more powerful than she can imagine…and who's hotter than hell. He's also burdened by duty and taciturn to the point of grimness but when a stalker breaks into her house, Wyland insists on keeping Tia close until the perpetrator is caught.  
Wyland's life is exactly the way he likes it — solitary, calm, predictable. Then Tia moves in, turns his staid bachelor household upside down, and wakes his libido from its hundred-year nap. She's too alluring, too damn young, and hell on his self-control—especially when she cheerfully informs him the attraction is mutual. But the last time he let his heart overrule his head, his people paid the price. He can't make the same mistake again.    
As they work together to neutralize the threat, Tia and Wyland soon realize that not only do opposites attract, but that the end result can be positively magnetic… 
***
After four years spent sitting on the bench, my primary goal with this book is simply to get in the game again. To reintroduce myself to readers who might have forgotten I exist. So, here is my low-key book release plan!
PHASE ONE: The Underbelly Chronicles "goes wide"
Earlier this month, I re-released the existing books in the series, TASTE ME, CHASE ME, TOUCH ME, and TEMPT ME, at Barnes & Noble, iBooks, and Kobo in addition to Amazon (Kindle/paperback).
PHASE TWO: Outsourcing Decisions for ENTHRALL ME
Though I have a software development background and have been known to hack out my own HTML on occasion, I am unable to produce professional-looking graphics. Kim Killion to the rescue!
Kim designed all the covers for my re-issued Underbelly Chronicles series – the ENTHRALL ME cover was literally "one and done" – so when it came time to outsource other graphics work, The Killion Group was a natural choice. 
First, marketing/PR materials.  Kim developed the following graphic based upon a ratty-looking sketch I made. I'm using it for bookmarks, social media headers, social media posts, and a print ad you'll see in the Oct. 2017 RWR. (Thanks again for the blurb, Darynda!)
Second, reviews. Though I'll contact some bloggers directly, I'm giving The Killion Group's Book Blast PR service a try. With this service, a member of Kim's team sends my press kit and a review request to a curated group of book-loving romance reviewers and bloggers, inviting them to help celebrate ENTHRALL ME during its release week, Oct. 9-13, 2017 by posting a review. We have a couple of requests so far. Stay tuned!
Third, I booked a NetGalley Co-op slot through The Killion Group. In the interest of simplicity, the co-op is scheduled for October, my release month, so people can post their reviews immediately rather than having to wait for the book's "Pre-Order" status to change.
I'm not putting a lot of time, effort, or resources into building pre-release buzz for this book. Sales are sales; I don't care when they come. Hitting a list isn't on my radar. Nudging this book into the world is.  
PHASE THREE: "DIY"
As Ruby Sis Heather McCollum mentioned in her awesome release planning post a couple of weeks ago, I too used Canva to whip up some simple promo pieces to use on social media. An example:
I'm still tweaking the Canva graphics. Personally, I think the text is still too small. Opinions?
I don't plan to do a blog tour, but closer to release time you'll see me at a few blogs, and on Facebook and Twitter. I'll probably break down and produce a newsletter, if only to let my long-suffering subscribers know why I dropped off the face of the earth for four years…
On Monday, Oct. 9, Ruby Sis Vivi Andrews/Lizzie Shane will host a release day Q&A with me here at the blog. Thanks, Vivi/Lizzie! 
A thousand thanks to Spark Creative Partners' April Reed, who finished my website updates lickety-split….including posting an excerpt from a scene where Tia and Wyland visit the Minnesota State Fair. 🙂    
For those so inclined, here are some ENTHRALL ME pre-order links!!
(Paperback available soon, all * gulp * 480 pages of it…) 
Rubies and readers, thank you so much for keeping me sane during the last four years! To celebrate sanity and sisterhood, today I'll give an ENTHRALL ME eARC (Mobi, EPub, or PDF) to one randomly-selected commenter.
Today's question is a simple one: What are you reading right now? Give an author some love.

-tammy
Tamara Hogan is the award-winning author of The Underbelly Chronicles paranormal romance series. An English major by education and a software and process engineer by trade, she recently stopped telecommuting to Silicon Valley to teach, edit, and write full-time. Tamara loathes cold and snow, but nonetheless lives near Minneapolis with her husband and two naughty cats.
Her debut, TASTE ME, won a Daphne du Maurier Award for Mystery and Suspense, was nominated for the Romance Writers of America's Golden Heart Award®, and won Prism Awards for Best Dark Paranormal, Best First Book, and Best of the Best.
Posted by Tamara Hogan Jun 23 2017, 12:01 am in business of writing, career decisions, craft, Romancelandia, success, tamara hogan
In 2013 – wow, four years ago! – my traditional publisher and I parted ways, and the career I thought I was going to have took an unexpected turn. My contract for an Underbelly Chronicles paranormal trilogy was cancelled after two books. My publisher loved my work, but with over a year elapsing between book releases, it was tough to build momentum, and sales didn't meet expectations. 
Two strikes and I was out – of traditional publishing, at any rate, because I wanted to keep writing this series. With the third book in hand, I dove into indie author-dom, because who doesn't publish a completed book? Sales and reviews were favorable. The book was nominated for a couple of big awards. 
Awesome, right?
Nope. Sure, publishing that book was a salve to my stinging ego, but in retrospect, it was a short-sighted decision. What I really wanted, long term, was to continue writing the series – and to make that worth my while, I needed to regain the publishing rights for those first two books.
The problem? My traditional contract's rights reversion clause was sales-based. Once sales dropped below a certain threshold, and stayed under that threshold for two concurrent royalty cycles – one year – rights would revert. Releasing my indie book lengthened that process, because the new work drove sales to my traditionally published backlist. 
It was a paradox.
After much thought, I made a painful decision: to stop publishing, and stop promoting, until rights to the first two books reverted back to me.
Yes, you read that correctly. I benched myself to accelerate this process.
Strange? Yes. Powerful? YES – because once those rights reverted, I'd have complete control of the entire series forevermore. I could publish, price, bundle, and promote as I saw fit. 
To make a long story short…mission accomplished! Rights to the first two Underbelly Chronicles books reverted late last year, and I re-launched the entire series a couple of months ago. (Currently available exclusively at Amazon, and going wide in August.) My time in the introvert cave has been glorious – I've spent the last few years writing, doing some freelance editing, learning to format my own books, and teaching – but now it's time for the author to emerge from hibernation again. In October, I'll publish my first new book in four years.
This causes me no end of angst, because even on good day, so-called conventional publishing wisdom and I have a glancing acquaintance at best. Publish multiple books per year? Nope, not me. #1k1hr? Puh-leeze, I've never written 1000 words in a day, much less in an hour. I don't write to word count, period. Recommendations about profanity, or getting political on social media? My Twitter feed is a case study in BRANDING: YOU'RE DOING IT WRONG.
I swear a lot. I don't get "book boyfriends" or the concept of The Muse, and I find most motivational quotes to be entirely too soft and fluffy. I value and appreciate my readers, but as The Most Massive Introvert On the Planet™, I'm probably the last author you'd ever find wearing a tiara or hosting a tea party. 
I edit my own work. 
Yeah, I said it.
Seriously, how many sacred Romancelandia cows can one woman slaughter in two hundred words or less? 
In most areas of my life, I march to the beat of my own drummer, and clearly my writing life is no exception. I'm a misfit. Most days I'm okay with that, but book release time never fails to make me take a look around, assess what the current state of practice seems to be, and think: AUTHORING: YOU'RE DOING THAT WRONG, TOO. 
As I prepare to release my next book, I've evaluated conventional publishing wisdom anew, and have come to a strange and powerful conclusion: I don't publish frequently enough for conventional publishing wisdom to apply.
I will probably never be traditionally, conventionally successful. I find great freedom in this realization, because it means I get to define success for myself.
No matter how solid your confidence, believe me, this is easier said than done – especially when you see your friends and contemporaries not only passing you by, but flat-out lapping you. That's where your village comes in. Support from your besties, your critique partner(s), your chapter mates, your blogmates, and your (very) patient readers is key. This being 2017, so is advice from complete strangers on the internet. 😉 
To that end, wise online soul Evan Carmichael has created a YouTube series about success and entrepreneurship called "Top 10 Rules for Success," featuring interviews and clips from people spanning all possible occupational spectra. In Sept. 2016, he posted one featuring my spirit animal, Foo Fighters front man Dave Grohl.
Though he's a musician rather than an author, I think Dave speaks wisely about art, confidence, and finding joy in the doing.     
Dave Grohl's Top 10 Rules for Success
  You have to be great.
  Figure it out.
  Chase your dreams.
  Don't lose your personality.
  Experiment.
  Do your own thing.
  Find balance.
  Just do it.
  Cherish your voice.
  Love what you do.
Google up the rest of Evan's series when you have a chance – it's inspiring stuff.  (Dave's "Top 10" content is 20:00 or so, and NSFW due to language. There's some fun bonus footage at the end of the video.) 
After watching the video, I feel a renewed freedom to work at my own pace, to take an alternate route. To drive 30 m.p.h. on a scenic, winding road instead of taking the interstate. To disregard what everyone else is doing and build my career one day, one page, one book at a time – and feel joy in the doing.  
Hey, if "Do your own thing" is good enough for Dave, it's good enough for me. 😉 
At this point in your writing career, how do you define success? Do any of Dave's "Top 10 Rules" resonate? 

If you're feeling brave: which piece(s) of conventional wisdom have YOU told to take a hike?
–Tammy, the Ruby Contrarian
Tamara Hogan is the award-winning author of The Underbelly Chronicles paranormal romance series. An English major by education and a software developer/process engineer by trade, she recently stopped telecommuting to Silicon Valley to teach, edit, and write full-time. Tamara loathes cold and snow, but nonetheless lives near Minneapolis with her husband and two naughty cats.
Posted by Tamara Hogan May 12 2017, 12:00 am in book sale, fishing opener, mother's day, mothers, sale, tamara hogan, walleye
Here in Minnesota, the walleye is our favorite freshwater fish. It's considered such a delicacy that, regardless of temperature, the first day of walleye fishing season lures thousands of Minnesota anglers to their favorite lakes and fishing holes, trying to catch their limit.
There's good news and bad news. The good news? 100% ice out! The ice has melted from every Minnesota lake, even those kissing the Canadian border. (This isn't always the case.) The bad news? In Minnesota, the walleye fishing season always starts at one minute after midnight, the second Saturday in May. Yep, the same weekend as Mother's Day.
Seriously, Minnesotans celebrate two holidays this weekend: the walleye fishing opener, and Mother's Day. If you have dedicated anglers in your family, fishing has to be factored into your weekend plans.
Outdoor sports – hunting and fishing – are very big deals here in Minnesota – so much so that, back in the day, when my first husband and I chose a date for our wedding, my dad asked if we'd consider changing it. "That's the opening weekend of deer hunting season."
And we changed it. True story.
This regional love of outdoor sports creates a female-skewing population called "fishing widows" whose husbands, partners, and kids are away from home for at least part of Mother's Day weekend – and believe me, Minnesota's spas, restaurants, malls, bookstores, and garden centers are more than ready to fill any perceived gap. Some fishing widows make out like bandits on Mother's Day because they've put up with years of bait in the refrigerator; cracked-open tackle boxes in the living room; lures, Mister Twisters, and fish hooks strewn across the dining room table for days on end while preparing for the fishing opener; and making the inevitable pilgrimage to the ER because someone stepped on a dropped fish hook. On one memorable occasion, that person was my mother. Happy Mother's Day, Mom! I hope you enjoyed that tetanus shot.
True story.
Yeah, there's some schedule-wrangling to do, but I think the second weekend in May showcases Minnesota at its finest. On Saturday, people are outdoors with family and friends, enjoying our 10,000 lakes. (Actually, there are 11,842 lakes, but who's counting?) On Sunday, we celebrate and pamper our mothers, with breakfasts in bed, with brunch, with bouquets, and by kicking breast cancer in the junk by running The Susan J. Komen Race for the Cure.  (Go, Twin Cities runners!! Kisses to Beth.)
I don't have human kids; I frequently tell others that when maternal instincts were being handed out, I was standing in the puppy and kitty line. But however you nurture and celebrate life, Happy Mother's Day to you!
And – ahem – speaking of pampering:
On May 11-15, TASTE ME, my award-winning Underbelly Chronicles debut, is FREE at Amazon.com. CHASE ME and TEMPT ME, Books 2 and 3, are a Kindle Countdown Deal during the same timeframe, with their price starting at 99¢ each and gradually rising back to $2.99 over the duration of the sale. The earlier you buy, the cheaper the price.  
Happy Mother's Day (and walleye opener), Ruby community! Catch 'em while you can.  😉
What are your plans for the Mother's Day weekend? Is anyone going fishing?  😉    
-tammy
"Nice Walleye" by Alexandria Tourism, via Flickr and used under the Creative Commons License 2.0.
Posted by Tamara Hogan Mar 31 2017, 12:00 am in tamara hogan, theme, Underbelly Chronicles, write what you know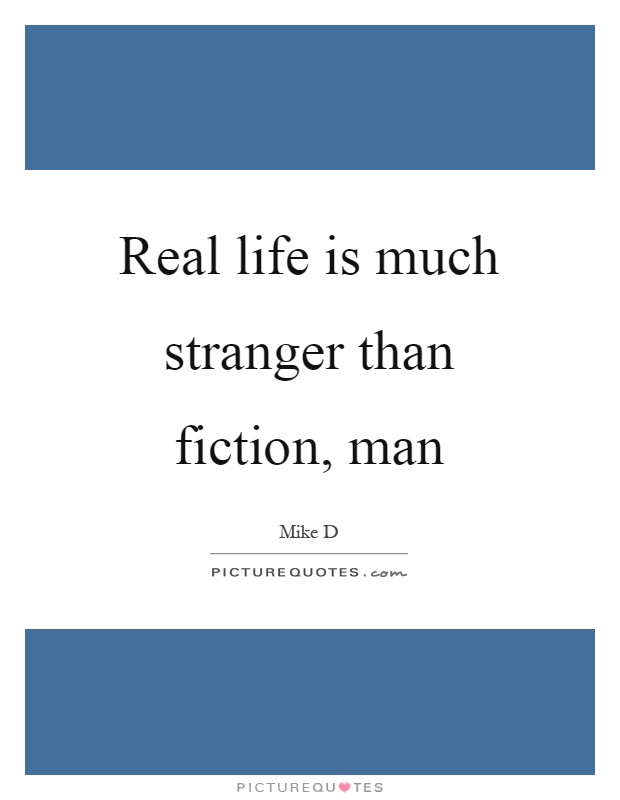 Lord Byron. Mark Twain. The Beastie Boys' Mike D. Over the years, these artists, and so many others, have made the observation that truth, or life, is stranger than fiction. I was recently whapped upside the head by this concept as I lightly revised and prepared the books in my Underbelly Chronicles series for indie re-release.  
Have you ever noticed similarities between your own life, and what shows up in your fictional world? Familiar settings, plot points, jobs and expertise? Characters whose interests, concerns, challenges, internal and external goals, motivations and conflicts, might be…strangely parallel to yours, or to someone close to you? 
I've long suspected this was true, but…geez. Nothing like revisiting previously published work to reveal that what you thought were fairly random dots actually have straight line connections! 
I've written here at the blog before about the event that catalyzed my first book – watching middle-aged women flash their bare breasts at drummer Tommy Lee at a Motley Crue show. I was…baffled. Amazed. Astounded. I couldn't figure out why women would possibly want to do this. I remember thinking, "Geez, is he half-incubus or something?" (An incubus is a mythical sex demon.)
Hmm. What if he was?
The next morning, I went to the coffee shop with a spiral notebook and pen, and started to build the Underbelly Chronicles world. 
One thing I've realized about world-building? A world developed from scratch, with all its rules, laws, ceremonies, practices, beliefs, and conflicts, reveals much about its creator. Anyone who reads my work can easily discern my fascination with the possibility that humans aren't alone in the universe; my paranormal creatures' ancestors are extra-planetary, marooned here when their spaceship crashed.
There are also, in retrospect, some glaringly obvious recurring themes in my work, based on my personal interests and experiences:
Exploration of family, both birth and chosen
Issues of health, and living with chronic illness
Technology, pro and con
Work/life balance
The sometimes uneasy boundary between public and private life 
I find pieces of me in my characters' closets, on their bookshelves, in their music collections. My friends tell me that they enjoy looking for these "Easter Eggs" in my work. "I was with you when you bought Bailey's boots!" (Yes, you were!) "That scene where the power went out in the ice storm. Is that my cabin?" (The main floor, yes. The bedroom? No.)   
Seriously, my books are veritable Rorschach Tests: 
Taste Me – My interests in music and personal security converge; I plot a bodyguard tale with a twist. After being threatened, burned-out siren rock star Scarlett Fontaine and incubus security guru Lukas Sebastiani are forced into close proximity. As a siren, Scarlett can influence emotions with her voice, but Lukas is a sex demon, and has some skills of his own. However do they cope? 😉 Hospital and cabin settings are based on composite personal experience. (Sorry for setting that sex scene in your sauna, Grandma and Grandpa!)  The emotional intelligence classes I was taking for my STEM job definitely helped with crafting my paranormal species' abilities. 
Chase Me – Set in both Minnesota's remote northwoods and "The Cities" to the south (I've lived in both locations),  were-shifter Gabe Lupinsky, who has macular degeneration, finally comes to believe that he and buff, fit Valkyrie Princess Lorin Schlessinger are a perfect match. Let's just say my growing frustration with corporate politics informs the plot. (Yes, Council member Krispin Woolf is based on a real person.) But that scorching love scene set in the overflow parking lot of one of Minnesota's busiest roadside restaurants? Nope, that's fiction…though my friends still give Mark and me a side-eye.   
Tempt Me – Reformed human hacker Bailey Brown desperately needs to regain some semblance of work/life balance. (Tammy looks at sky, whistling innocently.) Sounds like a perfect job for hedonistic incubus sculptor Rafe Sebastiani – or does it? Exploration of the rural/urban cultural divide continues, with a specific focus on how technology dependence can create some unfortunate blind spots. (If you lose electricity during a northern Minnesota winter, you care a lot more about heat than lack of internet access. Believe me.)     
Big life changes ahoy! I tapped out of corporate America in late 2015 to write, edit, and teach full-time. My longtime dude and I also got married.   
Enthrall Me (Coming in Fall 2017)  – Straight-laced vampire Council member Wyland is attracted to a completely inappropriate woman – Tia Quinn, a young investigative journalist whose work might inadvertently expose the secret of the paranormals' existence to humanity. Being Tia's also a vamp, it's Wyland's responsibility to rein her in – and you can probably predict how well that goes. May/September hijinks ensue. Explorations of health issues, and that blurry line between what's public and what's private, continue – this time with a political twist. 
GULP. Holy unconscious recurring themes, Batman. Talk about writing what you know!!  And now you know, too, because I've left pieces of me all over the damn place.  😉
Thinking about your own writing, are there any topics or themes you've consciously or unconsciously plucked from your own life, then puked on the page? Which pieces have YOU left behind?  
We won't tell.

-tammy
Tamara Hogan is the award-winning author of The Underbelly Chronicles paranormal romance series. An English major by education and a software developer/process engineer by trade, she recently stopped telecommuting to Silicon Valley to teach, edit, and write full-time. Tamara loathes cold and snow, but nonetheless lives near Minneapolis with her husband and two naughty cats.
Her debut, TASTE ME, won a Daphne du Maurier Award for Mystery and Suspense, was nominated for the Romance Writers of America's Golden Heart Award®, and won Prism Awards for Best Dark Paranormal, Best First Book, and Best of the Best.
"Friends Showing Silence Sign" by David Castillo Dominici courtesy www.freedigitalphotos.net
Posted by Tamara Hogan Feb 24 2017, 12:00 am in craft, goals, oh hell no, self-awareness, tamara hogan, writing pace
The idea for this blog post on writing speed came after reading some responses our readers made to Shelley Coriell's 1/25/17 blog post, Write on 2017! Strengths and Weaknesses. (Awesome series! Check it out.) In retrospect, writing speed has been on my radar since the Ruby Blog's early days, when I jokingly called Ruby Sister Darynda Jones and me "The Tortoise and the Hare." (Make no mistake, I'm the tortoise.) While reading comments people posted to Shelley's blog, it didn't take long to notice a distinct theme starting to emerge: writers were identifying their writing pace as "slow," and further identifying this pace as a weakness they wanted to overcome.
I'm here to say…not so fast.
What follows are a few snippets from that conversation, all from published Rubies. First, Elizabeth Langston, who'd identified her writing speed as a weakness earlier in the thread: 
I need to let the comparison thing go. But it's been bothering more than usual since I attended an RWA chapter meeting in November. The speaker is completely indie. I think she said that she releases 4+ books a year. I have another author friend who averages 6 books per year (which is insane). I can't sustain either pace.
Jamie Michele weighed in:
Damn it, I'm all done with the cult of productivity within our community!! Like most of us, I'm not in a position to perform at that level, so I will not tolerate any career plans that include producing four books a year!!

I think of one of my favorite books — The Historian by Elizabeth Kostova. It took her ten YEARS to write that thing, and it was worth every second she slaved over it. I'm grateful to her for that book, even if she never writes another.
YAAASSS – and for what it's worth, I feel the same way about Emma Bull's War for the Oaks.  And here's my reply:
Beth and Jamie, my sisters! I have the same issues and concerns. An admission: Over the last year or so, I've pulled away from some corners of the romance writing community out of sheer self-preservation, because the focus on pace of production just clobbers my self-confidence. My 'natural' writing pace right now is one book per year. Compared to most writers in our genre, I will always come up short in comparison. Always. I think my stories would start to suffer if I tried to pick up the pace. My health, and my work/life balance, would certainly take a hit.
Only in Romancelandia is writing one book per year considered "slow."  Regardless of writing pace, I'd like us all to stop beating ourselves up. 

Seriously, when did pace of production become the dominant metric by which romance authors measure success? And what does this mean for those of us who can't measure up? 
What it means is that some of us pull away from our writing communities out of sheer self-preservation. It means we come home from conferences and RWA chapter meetings feeling inadequate rather than energized. It means we too often compare ourselves to others, and always come up short.
Needless to say, this mindset is not great for one's creativity.
As someone who used to design processes for a living, I'll be the first to say that work methods can improve, evolve and change over time – but I've been writing for a decade now, and one piece of self-awareness I've gained is that  I'm a slow food writer. I like to focus on the individual ingredients, and careful and precise preparations. I revise. I refine. I need things to simmer and cook, testing – tasting – as I go along.
I BUILD WORLDS. This takes time.  It takes me time, at any rate. I don't produce my best work quickly. If I tried to write faster, quality would suffer. I'm not willing to make that trade-off, and I'm tired of feeling guilty about it.
As Ruby Sis Hope Ramsey so wisely says later in the thread, we each need to accept our process for what it is, and set our personal goals accordingly. One size does NOT fit all. 
So, I'm here to say: I reject the Cult of Productivity. I reject it utterly and completely. The Cult of Productivity won't help me produce my strongest, most satisfying work. It certainly won't preserve my joy in the process, which is the most important thing about this wacky business that's under my direct control. 
Ultimately, we each need to find our own, right rhythm. Our own optimal pace.
Me? I'm a happy tortoise. I'll be back here, taking in the scenery. Marching to slow and steady the beat of my own drum. 😛
Q:  Any thoughts about the Cult of Productivity? How satisfied are you with your writing pace? I look forward to your opinions and insights.

-tammy
P.S. And speaking of slow food…
I recently got publication rights back to Taste Me and Chase Me, the first two books in my award-winning Underbelly Chronicles series. After a light revision pass on all four books, I just reissued the entire series on Kindle/KDP. (More on that process in my next blog post.)  But I wanted to give our readers a peek at my pretty new covers!! and supply some Kindle links if you're inclined to Buy or borrow.
Tamara Hogan is the award-winning author of The Underbelly Chronicles paranormal romance series. An English major by education and a software developer/process engineer by trade, she recently stopped telecommuting to Silicon Valley to teach, edit, and write full-time. Tamara loathes cold and snow, but nonetheless lives near Minneapolis with her husband and two naughty cats.
Her debut, TASTE ME, won a Daphne du Maurier Award for Mystery and Suspense, was nominated for the Romance Writers of America's Golden Heart Award®, and won Prism Awards for Best Dark Paranormal, Best First Book, and Best of the Best. Catch her on line at www.tamarahogan.com, or on Twitter, @TamaraHogan1.
Happy Tortoise by digitalart at freedigitalart.net
Posted by Tamara Hogan Jan 20 2017, 12:00 am in author promotion, book promotion, Free-For-All Friday, tamara hogan
Readers of the Ruby blog may know that I've been waiting out a rights reversion timeline with my former publisher. I have good news and bad news.
The good news? I obtained publication rights back for my traditionally-published Underbelly Chronicles books in December! If my plans hold, I'll be able to reissue those books sometime during the first quarter of 2017, and publish ENTHRALL ME, Tia and Wyland's story, later this year. 
The bad news? I haven't published a book in over three years – eep! – and what little insight I had into promoting indie books – any books – is woefully obsolete. It must be said, I suck at promotion. As a lifelong Minnesotan, and a massive introvert, I probably come by this honestly, but I loathe inflicting promotion on others, and I'm really good at ignoring promotion I might see or receive.  
/wincing/ Yeah, I know….    #PROMOFAIL
So that's where you come in! I'd love to pick your brains. As authors, where and how you promote your books? As readers, how do you learn about new books in ways that don't annoy you?
A few questions to kick things off:
Is "first book perma-free" still a thing?
Do you place ads? Notice others' ads? If so, where?
Blog tours: Worth the time, or not?
Publicists: do they provide value?
Social media: what role does it play in your promo strategy?
Amazon-only, or wide release? Pros and cons
BookBub: still the Holy Grail of ad buys, but can you recommend alternatives?
Contests and giveaways: what,  if anything, do readers value?
SWAG: useful or not?
Signings and personal appearances: do readers actually care?
I hope this post kicks off a lively, wide-ranging discussion, and ultimately serves as a resource for others who might have some of the same questions I do.
Thanks in advance for your input!
-tammy
Posted by Tamara Hogan Dec 19 2016, 12:01 am in Rob Lowe, sensory detail, tamara hogan, truth vampires
You might recognize actor Rob Lowe from his TV and movie career, but in 2011, when he released his memoir, "Stories I Only Tell My Friends," the world learned he was a damn good writer.
So when I read his second book, 2014's "Love Life," I expected the writing chops. I expected the storytelling abilities. I expected something entertaining, light, and frothy.
Never have I been so glad to NOT have my expectations fully met. "Love Life" is entertaining, yes – but also deep, vulnerable, and insightful.
We learn about Rob's exotic day job, yes, but Lowe also explores his time in rehab and recovery, the benefits of marriage, and reveals how hard he and his wife of 25 years, Sheryl, worked to give their sons normal childhood experiences – something of a challenge when their father has one of the most recognizable faces on the planet. (Rob somehow managed to coach his son's grade-school basketball team, and chaperoned school field trips.)
Today, I'd like to focus on one of the observations Rob makes in "Love Life": that artists are "truth vampires," that we tend to absorb life's little details, sometimes standing slightly outside our own lives, feeding from its essence. We observe, then mentally file away what something looks like, smells like, feels like, tastes like, so we can faithfully render the experience later, in our work.
This, as Rob notes, can be…problematic for those who love us. In this excerpt from "Love Life" (pp. 38-39), Lowe describes having a "truth vampire" experience when his wife's father, Norm, was dying:
We had to try to get to the hospital right away; the prognosis was grave.

I rushed home and collected Sheryl, who, in shock, was picking out the right shoes to wear for the occasion. Looking at her, pale and shaking, standing in a pile of footwear, I thought, "I need to remember this." I pulled her out of her trance and into the car.

At the hospital, we rushed to the emergency room. A doctor who looked disturbingly young barred the door. "You can't go in. We are fighting to save him," he said, closing it in our faces.

I led Sheryl to a quiet corner where we could watch the ER door. Time expanded and contracted, as it seems to do when crisis surrounds you. Minutes felt like hours and yet everything happened at once. I held my wife's hand but I didn't dare meet her eyes.

Eventually the ER door opened. The young doctor began to walk toward us.

"I need to remember this," I thought. His face betrayed no hint of the outcome. There was no "tell," which Norm, the inveterate poker player, would have been looking for in this ultimate moment of truth.

"This is just like you see in the movies," I thought as he opened his mouth to speak, yet in fact, it was nothing like the movies.

"I'm sorry. We did all we could." His eyes were sympathetic yet businesslike. He was appropriate and decent, but there was nothing more to say and so he didn't.

I held Sheryl as her knees gave way. Norm was the moon to her, bigger than life and always somewhere on the horizon. She was a little girl who'd just lost her daddy. I held her as she cried.

I hope I was a good enough husband to her on that terrible day. I'm sure I could have been better somehow, maybe stronger or perhaps comforting in ways I didn't think of then. We got through it as well as could be expected and now, years later, I realize why my inner voice had split me off from the unfolding reality and had urged me to remember the awful details.

It's because I'm an actor. And actors play real life. Actors play doctors who give bad news and actors play daughters who lose their fathers and we play shock and horror and dismay and we can't do any of it, not honestly, unless we have been paying close attention to those moments in our own lives.

It can make you feel like a cipher, standing outside observing, taking mental notes. Or worse, like some vacant pretender, feeling and participating in the moment only partway, while you file away the details in an ever-expanding emotional toolbox you must fill to successfully ply your trade.

It is the details of human experience that matter. And as always, what even the most talented screenwriter could write pales in comparison.
Does anyone else find this excerpt…oddly comforting? SOMEONE FOUND A WAY TO DESCRIBE THAT WEIRD THING I DO! How, at random moments, a piece of my consciousness kinda…steps away, steps aside, to take a mental (or sometimes a literal!) note instead of fully engaging in the here and now. Instead of fully engaging in what's happening in my life.
Thanks, Rob Lowe! I feel less abnormal. I do this because I'm a writer, an artist – and noticing the fine details and tucking them away for later, feeding from life's essence, is my job.
Job description: TRUTH VAMPIRE. I like it. But then again, I write paranormal romance, so liking vampires is somewhat of an occupational hazard. 😉  
Any thoughts about Lowe's work, the excerpt, or the concept of truth vampires? Care to share a "truth vampire" moment of your own?
-tammy
— w
ho just received notification that the publishing rights to her first two books, TASTE ME and CHASE ME, have been reverted! Look for reissued and new Underbelly Chronicles books in 2017.
Posted by Tamara Hogan Oct 26 2016, 12:01 am in craft, Dave Grohl, extended metaphor, Foo Fighters, metaphor, Robert Frost, Shakespeare, tamara hogan, U2
I have to start with a funny story:  My first paranormal romance, TASTE ME (2011), is about an incubus security specialist, Lukas Sebastiani, who finally learns to trust his love for Scarlett Fontaine, a siren rock star who can manipulate his emotions with her song. While discussing final tweaks to the manuscript at 2010 RWA National, my then-editor grinned at me, clasped her hands against her heart, and said, "And you completed the extended metaphor!" (At the end of the book, Lukas "boldly crashed his ship into the cliffs," confessing his love for Scarlett. Because…sirens, right?)
"Of course I did," I replied. "There is no metaphor I can't extend until it snaps."
Unfortunately, this is true – especially in early drafts.  
Metaphors, and extended metaphors, are abundant in romance fiction, especially in love scenes. They're among our most effective and evocative tools. We use them all the time, sometimes without being entirely aware of it.
There's nothing wrong with being aware of it! Indeed, it's to your readers' benefit that you're aware of it, because well-crafted metaphors – careful and conscious word choice – can add so much to a reader's experience.
First, some quick definitions:
A metaphor is a figure of speech that identifies one thing as being the same as some unrelated other thing, thus strongly implying similarities between the two.

An extended metaphor is when an author exploits a single metaphor or analogy at length through multiple linked vehicles, tenors, and grounds.
In this post, I'll focus on extended metaphor, which, craft-wise, requires we choose specific words to evoke the selected metaphor over sentences, paragraphs, pages, chapters, books – whatever our "linked vehicle" may be – to produce a particular emotional reaction.
An easy way to get a feel for the concept is to study poems or song lyrics. So…here comes my spirit animal, Foo Fighters' Dave Grohl, to the rescue! Specifically, I refer to the Foos' 2014 Sonic Highways project.
The creative conceit behind Sonic Highways is that the Foo Fighters traveled to a different American city each week for eight weeks, interviewing musicians and exploring the city's musical heritage, then they wrote and recorded a song before leaving the city. That's ONE FINISHED SONG PER WEEK, folks. Talk about deadline pressure! My example, Subterranean, came out of the Seattle session, where, sadly, so many grunge-era musicians died from drug overdoses – including Dave's former Nirvana bandmate, Kurt Cobain.
Dave couldn't go to Seattle and not address this topic – and for a man who  never finished high school, he teaches an extended metaphor master class here, evoking dirt, and mines, and burial to explore death and resurrection in context with relationships and career. Seattle's famously rainy, gloomy weather gets a nod here; musical guest Ben Gibbard (from Death Cab for Cutie) says that if you live in Seattle, you spend a lot of time indoors, underground in basements. Subterranean. And the song came from there.
Here's the ballad, with lyrics conveniently superimposed (6:08). Watch. Listen. Think about the themes suggested by Dave's extended metaphor:
Can Dave dig his way out? Can he go this alone? Can he begin again? The song doesn't tie things up in a pretty little bow by any means, but given the Foo Fighters are considered shoo-ins for Rock and Roll Hall of Fame induction in their first year of eligibility (2020), I'd say things look good. 😉
The composition is complex, featuring diminished chords and a plaintive lead guitar. The bass line is a pick axe, pulling the song along.
Absolutely gorgeous. 
Need another example? Take a look at "Something From Nothing,"also by Foo Fighters. Another song off the Sonic Highways album, it's laden with extended metaphor invoking fire, destruction, sparks and ambition. Is it any coincidence that this song was recorded in Chicago, home of 1871's Great Chicago Fire? I think not. 😉
Some other great examples: 
"Every Breaking Wave" by U2. Waves, the tides, chasing every breaking wave… A song about making mistakes, and perhaps learning from them. 
"The Road Less Traveled"  – the poem by Robert Frost, about choices. The last three lines are killer:
Two roads diverged in a wood, and I —
I took the one less traveled by,
And that has made all the difference.
The "All the world's a stage" monologue from "As You Like It" by William Shakespeare, which compares the world to a stage, life to a play, and us to actors.
Dirt, fire, breaking waves…lonesome roads and theatrical stages… Notice how, in all these examples, small and private human moments become larger, more elemental? When we use metaphor, personal moments become universal moments – moments everyone can relate to.
Consider the romance novels you've written, or those you've read. How many metaphors have we come across describing an orgasm? Crashing waves, galloping horses, tsunamis of sensation, shattering glass, shooting geysers (OK, eww) but metaphors abound. And there's a reason for this, right? No matter how tame or hot the love scene, use a good metaphor and anyone who's ever had an orgasm can relate.
Can you think of a metaphor or extended metaphor, either from your own work or someone else's, that, to you, made a great scene even more memorable? That turned a serviceable description sublime?
I'd love to see some of your favorite examples in the comments!
-tammy
P.S. Are you going to be in Minneapolis Saturday afternoon Nov. 12? I'm teaching a workshop at The Loft Literary Center called  "Scene + Structure = Story: A Plotting Technique for Advanced Novelists," and I'd love to see you there!
To register, click here.  
Posted by Tamara Hogan Aug 1 2016, 12:00 am in Anne Rice, Bram Stoker, keeper shelf, Nora Roberts, tamara hogan
I got into an online chat with a writer friend the other day about keeper shelves, and an interesting question arose: what was the oldest book we had on our keeper shelves? Which old favorites did we keep coming back to, over and over again?
And why?
After some discussion, we determined the word "old" in context with keeper shelves had several definitions.  For the remainder of our chat, we focused on two: our oldest book by first copyright date, and our oldest book by physical age.
My oldest book by copyright date: Dracula by Bram Stoker (1897).
My oldest physical book: Interview with the Vampire by Anne Rice (1976). I bought this book with my own money when I was 13 years old, when it was first published. I've read it positively ragged, and have replaced it with at least two later editions (pictured).
The reason why certain books are placed on our keeper shelf is a much more challenging question, isn't it? (It doesn't escape my notice that, in my oldest books, there's a…distinct subject matter pattern here.)  😉  For me, my most enjoyable reading experiences feature complex characters doing interesting things in a fascinating world, and they're rendered by an author with a singular, unmistakable voice.
Regardless of genre, those are the books on my keeper shelf.  
So, tell me about your keeper shelves! What's your oldest book by copyright date, and oldest by physical age?

Bonus question:  which author is most represented on your keeper shelves? Mine? Nora Roberts/J.D. Robb, of course. I bought Irish Thoroughbred in 1981, and like millions of other readers, I never stopped buying. 
-tammy
Posted by Tamara Hogan Apr 6 2016, 12:00 am in craft, creative minds, Dave Grohl, SXSW, tamara hogan, voice
This is the fourth post in an occasional series about finding inspiration in other artists' creative processes. Read the first, about Trey Parker and Matt Stone, the second, featuring Trent Reznor, and the third, mourning the death of Scott Weiland, at the links.

***
Anyone who knows me knows that I'm a massive Dave Grohl fangirl. (Grohl was the drummer for Nirvana, and founded and fronts the Foo Fighters.)  So when I heard Dave was keynoting the South By Southwest Conference a couple of years ago, in 2013, I blocked out an hour on my (then) day job's Outlook calendar so I could watch the webcast uninterrupted.
Dave didn't disappoint. In an f-bomb-laden, highly personal speech, and sporting ridiculously sexy reading glasses, Dave brought us along on his personal artistic journey, one inspired by wise parents and a love of punk rock. He reveled in his independence, developing and nurturing what he later recognized was his individual voice.
Voice. It's an aspect of art, of craft, that musicians and writers share. It's a tone, or a worldview, that makes a piece of work – or a body of work – belong uniquely to its creator.   
Some key takeaways from Dave's keynote that resonated for me:
"There is no right or wrong, there is only your voice. Cherish it. Respect it. Nurture it. Challenge it. Stretch it and scream until it's (expletive) gone."
"Am I the best drummer in the world? Certainly not. Am I the best singer/songwriter? Not even in this (expletive) room. But I have been left alone to find my voice."
"I am the musician, and I come first."
This statement about creative control of one's art, spoken with such certainty during a time when my traditional publisher and I were parting ways and indie publishing loomed on my horizon, shrilled into my very bones.
Somewhere along the line, I'd forgotten that.
I am the writer, and I come first.
I won't forget it again.
I could quote from this keynote for hours – and I've lost count of how many times I've listened to it since Dave made it 2013 – but I think I'll just let the man speak for himself. Here's Dave, being all hot 'n wise 'n awesome. The video is 49:32; it's well worth the time regardless of how you write or publish, and the language is NSFW.
Listen. Learn. Enjoy. And remind yourself, if you need to: "I am the writer, and I come first."
I realize fifty minutes is a significant time investment, and that comments might be few and far between at the blog today. But if you're inclined to comment:
Do you think there are lessons writers can learn from musicians, and publishing can learn from the music industry, about the intersection of art and commerce?
Is there a writer whose voice you absolutely adore? Why do you like it, and which book do you recommend we read to get a taste?  
-tammy